ECOYA Laundry Introduces… 100% New Zealand Wool
Fragranced Dryer Balls

Elevating the humble to the heavenly, our new Laundry Collection has been designed to completely transform your laundry routine, because for us, that freshly laundered, clean-linen experience should be an everyday luxury.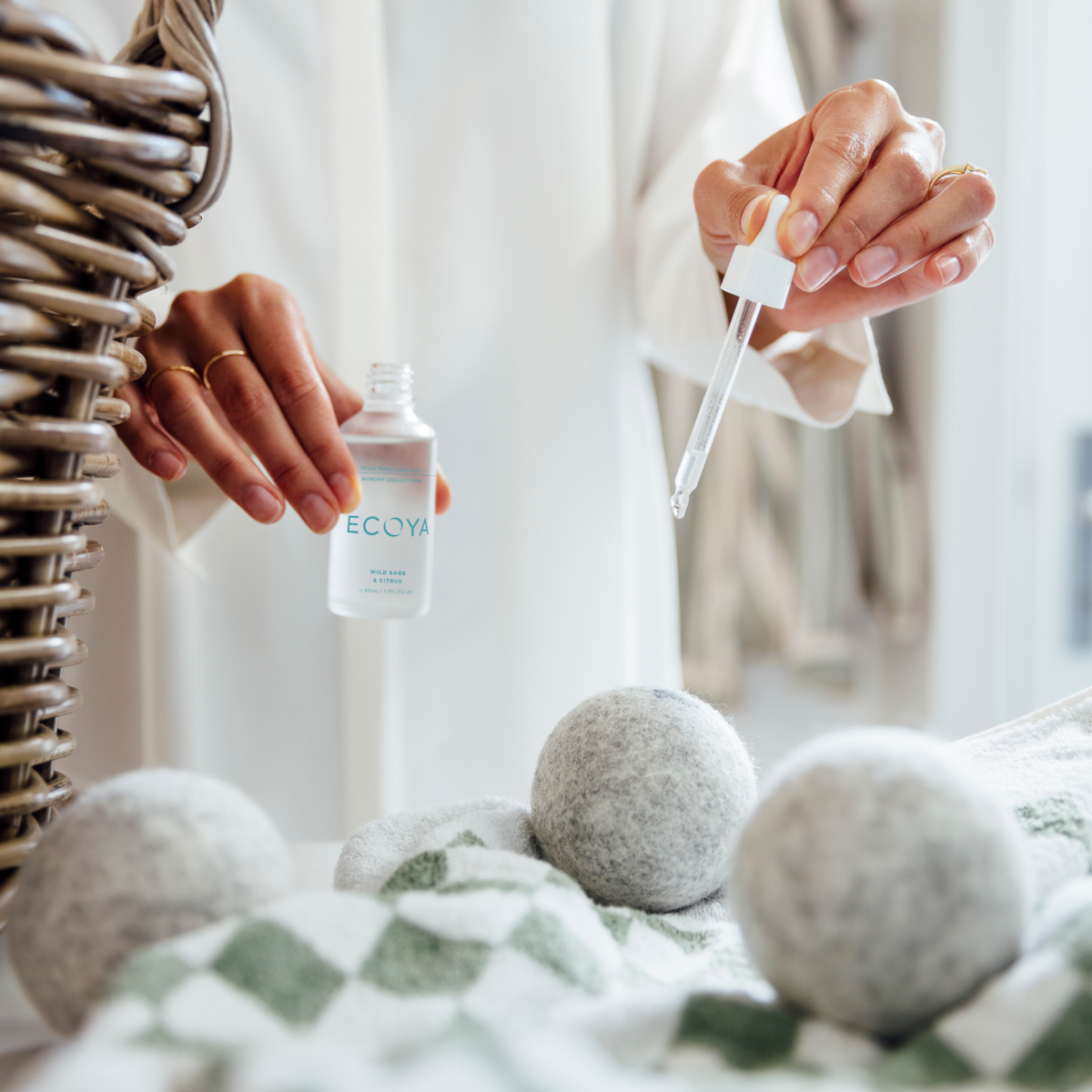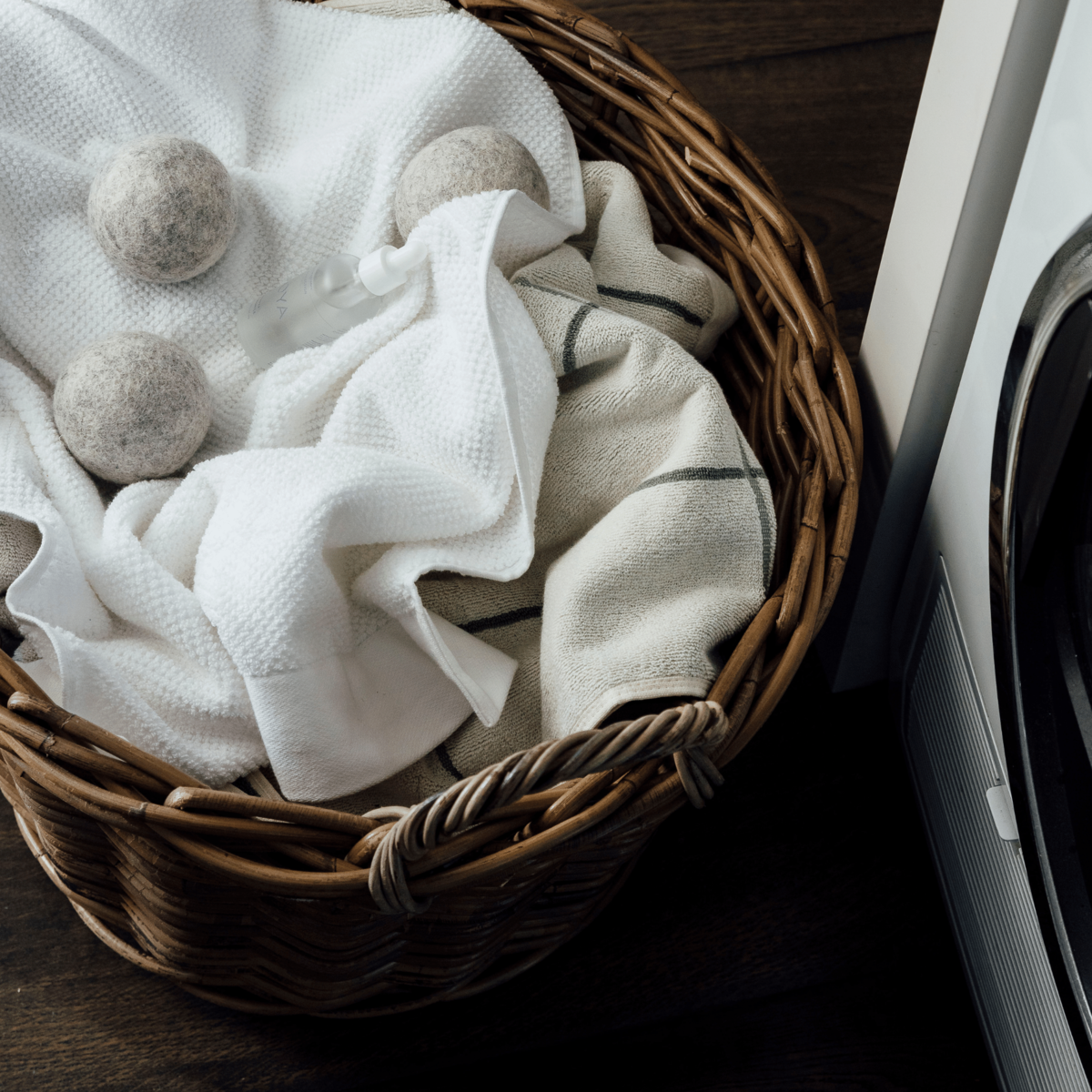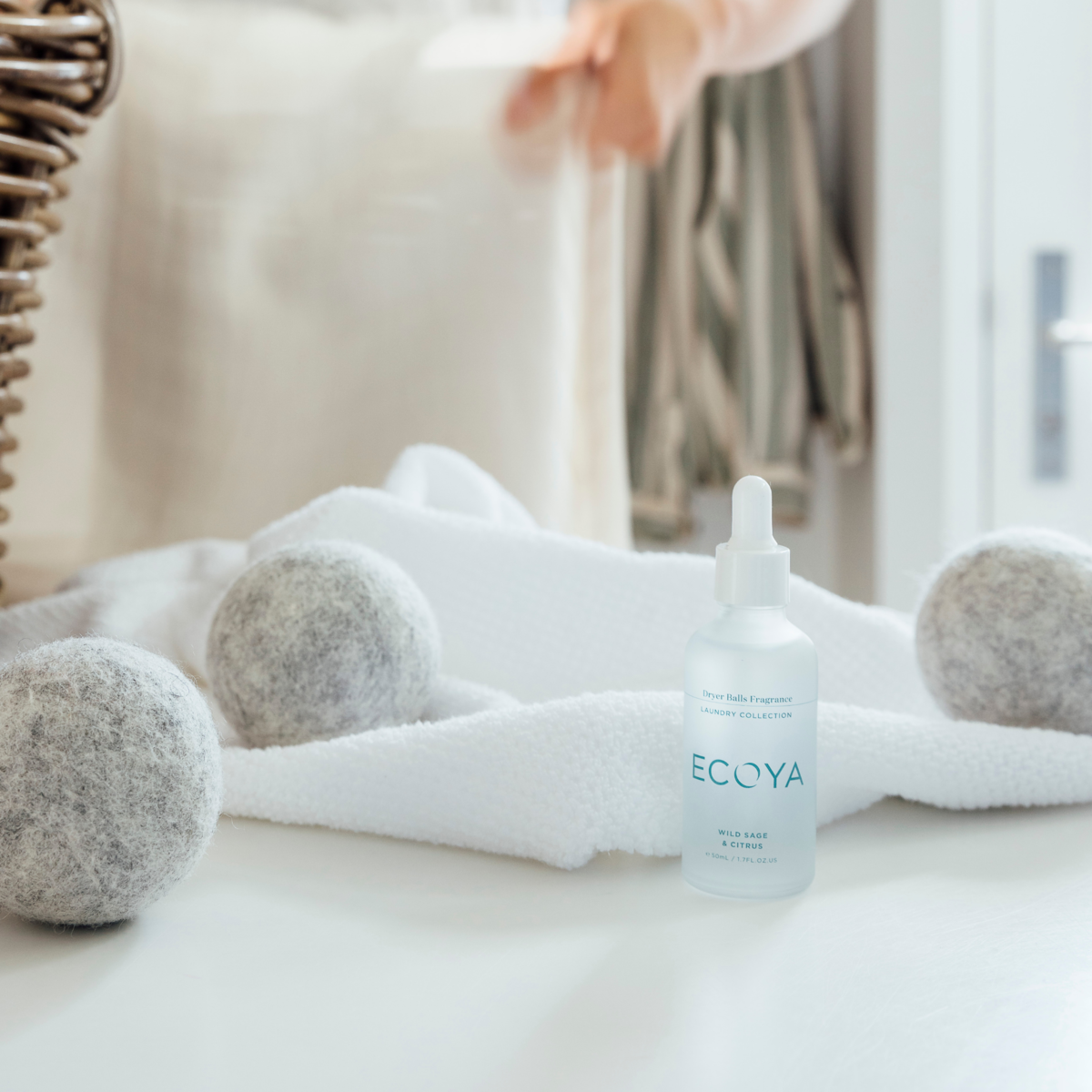 Subtly fragrance your linens


Prevent bunching


Create airflow and absorbing the moisture of your laundry


Reduce drying time (and your electricity bill!)
Designed to be used up to 1000 times, our New Zealand Wool Dryer Ball set comes with 3 wool dryer balls and a Fragranced Dropper, housed in a reusable cotton bag handy for storage.