Christmas the Peppa Hart way
Christmas vibe leader, Peppa Hart founder and director, Sophie Bell, unwraps her festive style and inspiration for us with the beautiful
Holiday Collection
.
Congratulations on your build and move to Bali!
Have you included nods to your last home or have you started fresh?
Thank you so much! It's a dream come true, honestly - we feel so lucky that this is our life now, we have spoken about it for years and to be finally here with our children feels beyond special.
Our new home definitely has nods to our last home, especially with the rendered walls, and Mediterranean architectural elements, however you'll notice as we continue to design and style it, it definitely represents a more evolved style, which I'm loving. With our furniture selections we have definitely gone for a different vibe with all custom marble furniture, the beautiful marble looks stunning against the creamy floors and walls. I am also in interior heaven, every detail has been custom made from the door handles to our wavy wardrobes to the mirrors and toilet roll holders. I have absolutely loved finding suppliers who can bring it all to life for me.
-
Your new home in Bali must feel like a 24/7 holiday!
Are you planning any getaways or are you luxuriating in a staycation?


We won't be jet-setting any time soon, we're definitely loving settling into Bali life and we have been so lucky to have visitors non stop since we arrived.
I've absolutely loved being able to style my home again, especially with the final touches I've been able to add, and it's beginning to feel like a home, which is feeling so great. I'm loving getting ready for Christmas here in Bali too, and with the new
ECOYA Holiday Collection
, it's beginning to smell like holidays! We have the
Fresh Pine Candle
burning 24/7.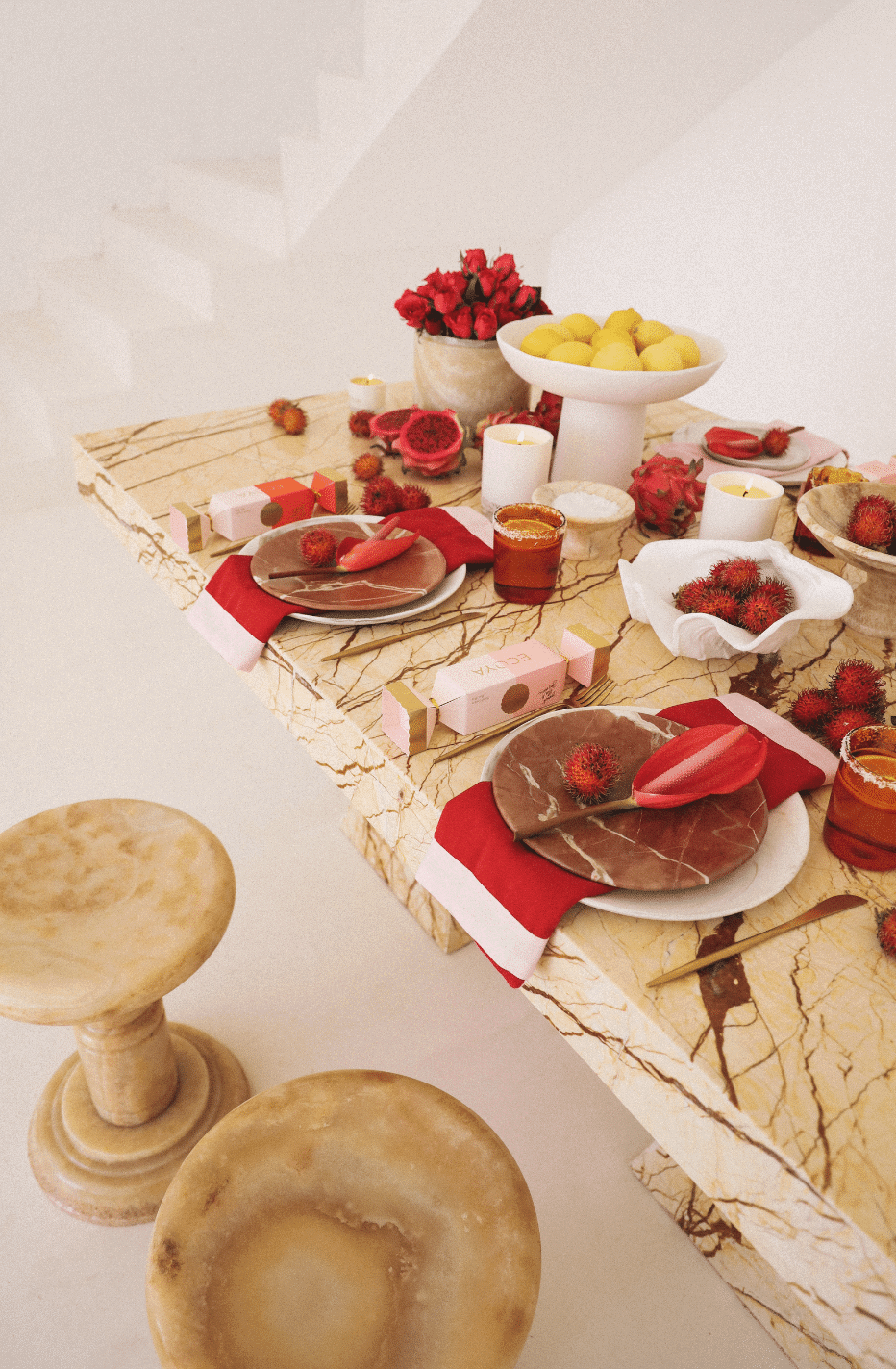 We would like to attend one of your dinner parties! As a guest, what can we expect?
Maximalism! You would be drawn in with a variety of colours, textures, layers and best of all scents! Candles galore all down the dinner table, margarita in hand, the smell of Bell's bug rolls and seafood pasta, and of course a mega playlist. There's nothing more I love than hosting a dinner party, I would love to have you guys!
For me, a perfect dinner party is about enticing all the senses… the room has to smell incredible - candles galore, the menu is crucial, and of course, an incredible playlist.

-

Your style is a beautiful feast of colour and textures – what tips and tricks can you impart when it comes to styling a space that you frequently entertain in?

I would suggest choosing a vibe or a theme and absolutely rolling with it. When you have your theme, it's easy to work from there. Implement layers across the table, from tablecloths, placemats, napkins, I love using different sized candles, glassware, vases, florals and centrepieces. As I mentioned I like to hit all the senses… Smell is a huge one – even if dinner isn't cooking yet, you want to create the mood for your guests as soon as they walk in, the best way to do that is with scent. My go to are candles for this, light your candles around 30 minutes before your guests arrive, the whole house will be filled with a beautiful subtle scent.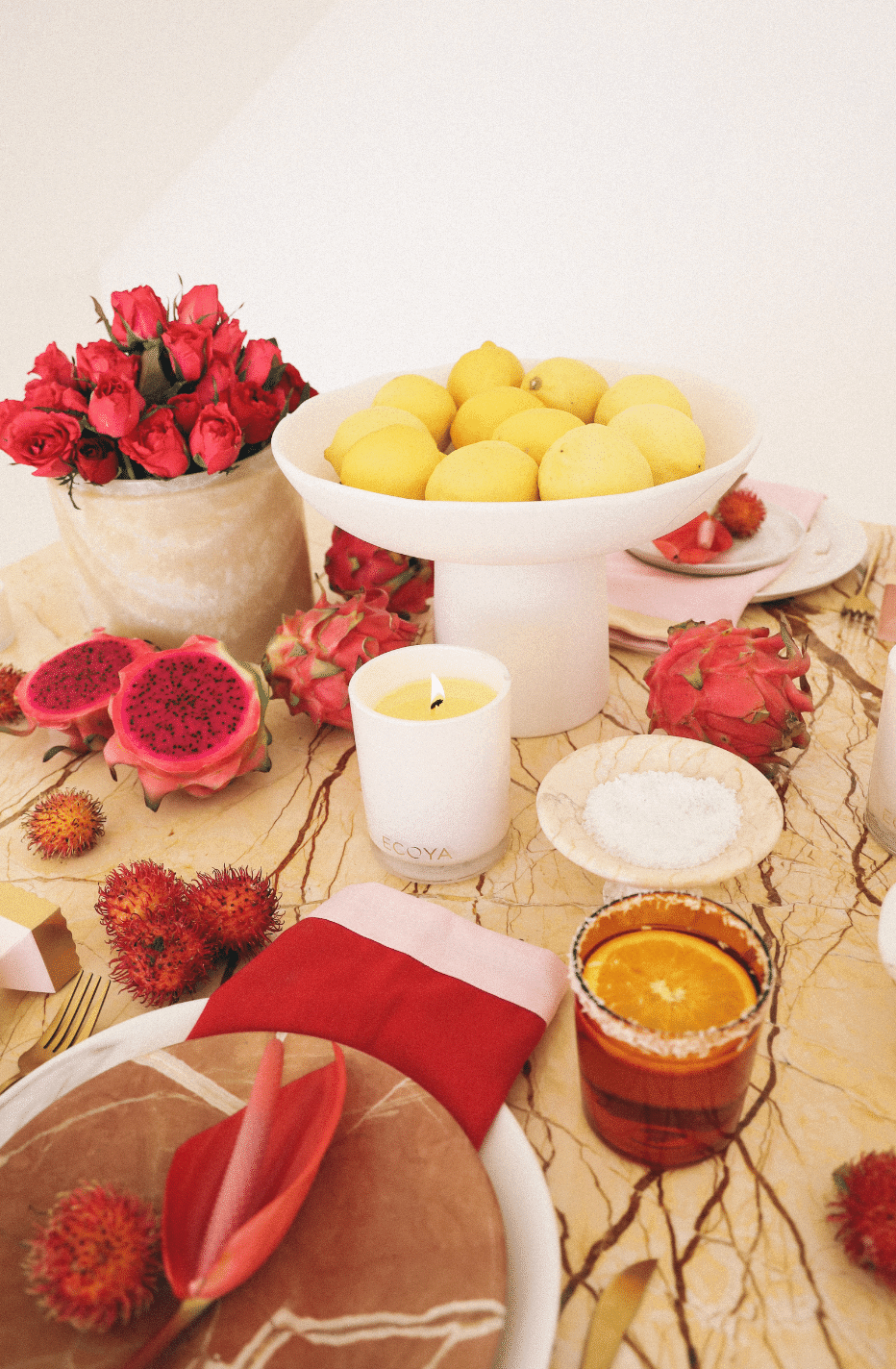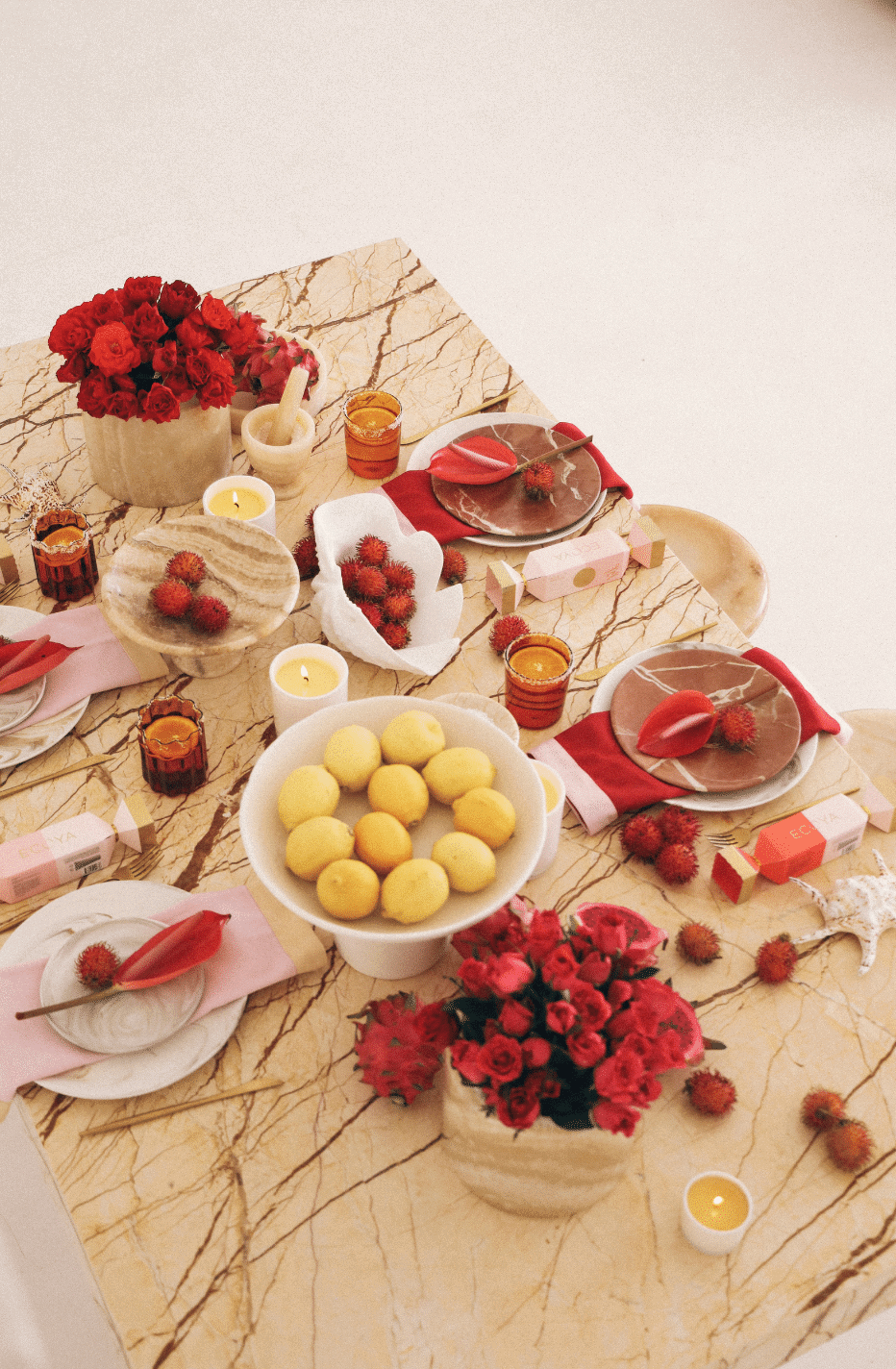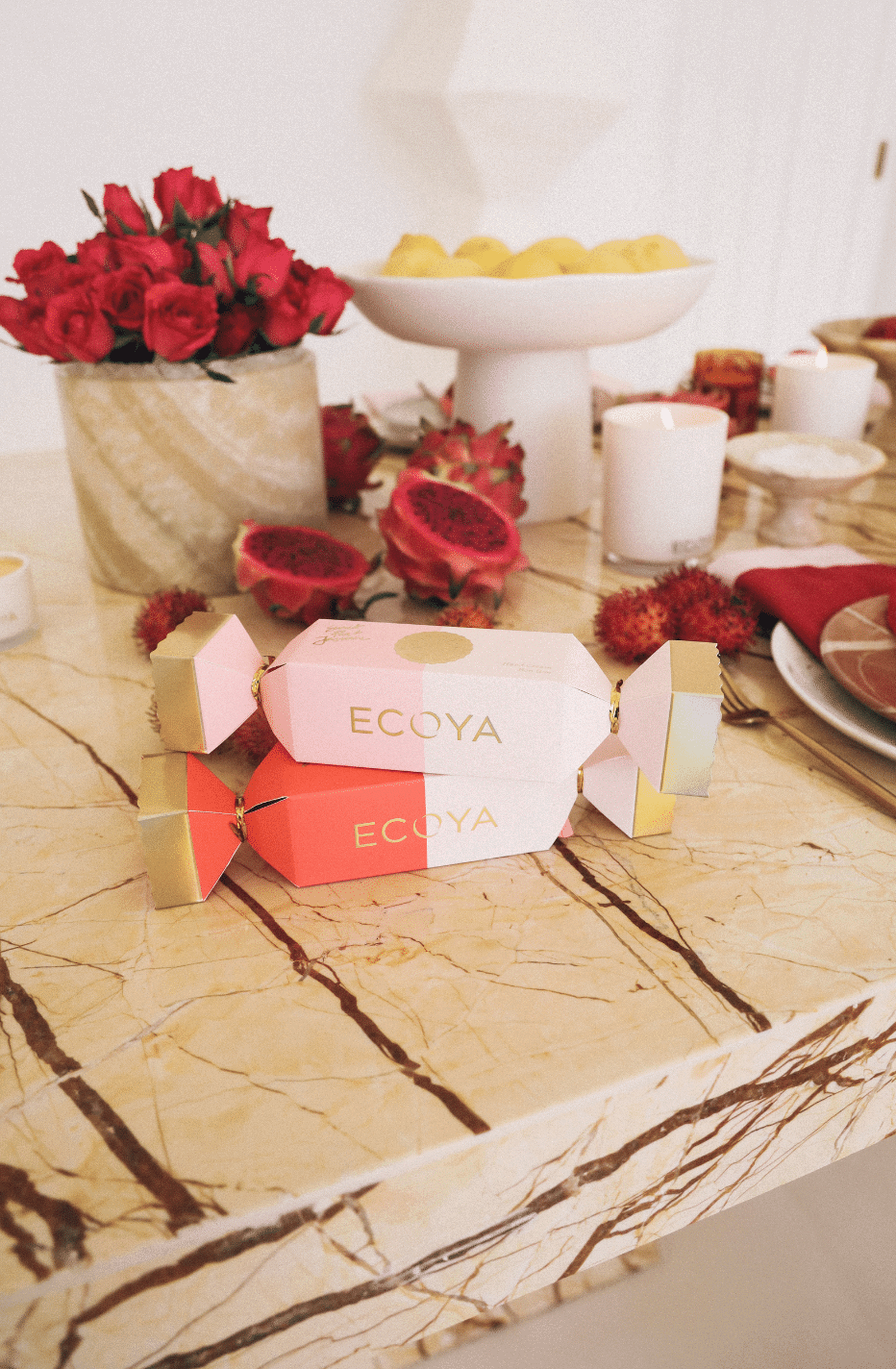 In your new house, where are we most likely to find you sipping on a margarita? Set the scene for us…

Sundays are our family day and with young children our days at home revolve around the pool. We have built a beautiful concrete bench seat by the pool, so I am usually there with pillows galore enjoying a passionfruit Margarita while the kids swim all day long. Our lovely new villa looks over the rice fields in Bali, it's the most calming and beautiful view, being in the backyard feels like such a dream…. Island life is definitely agreeing with our little family.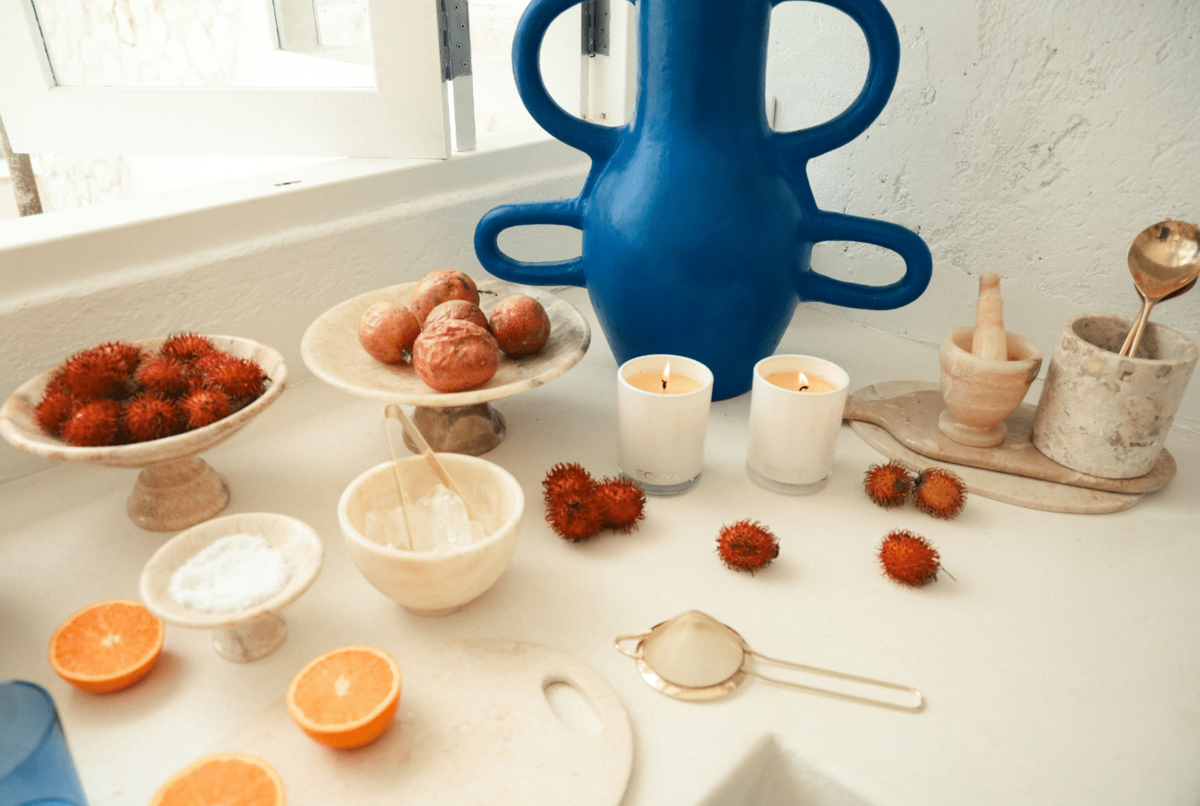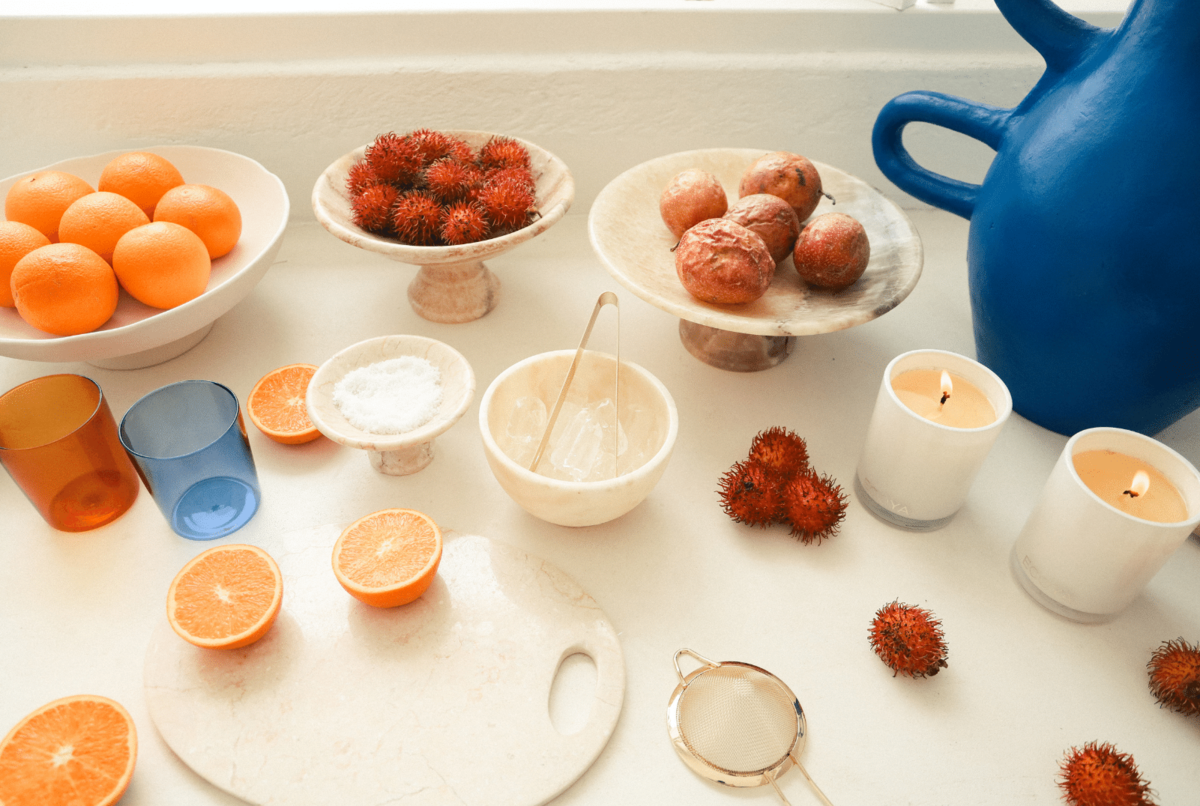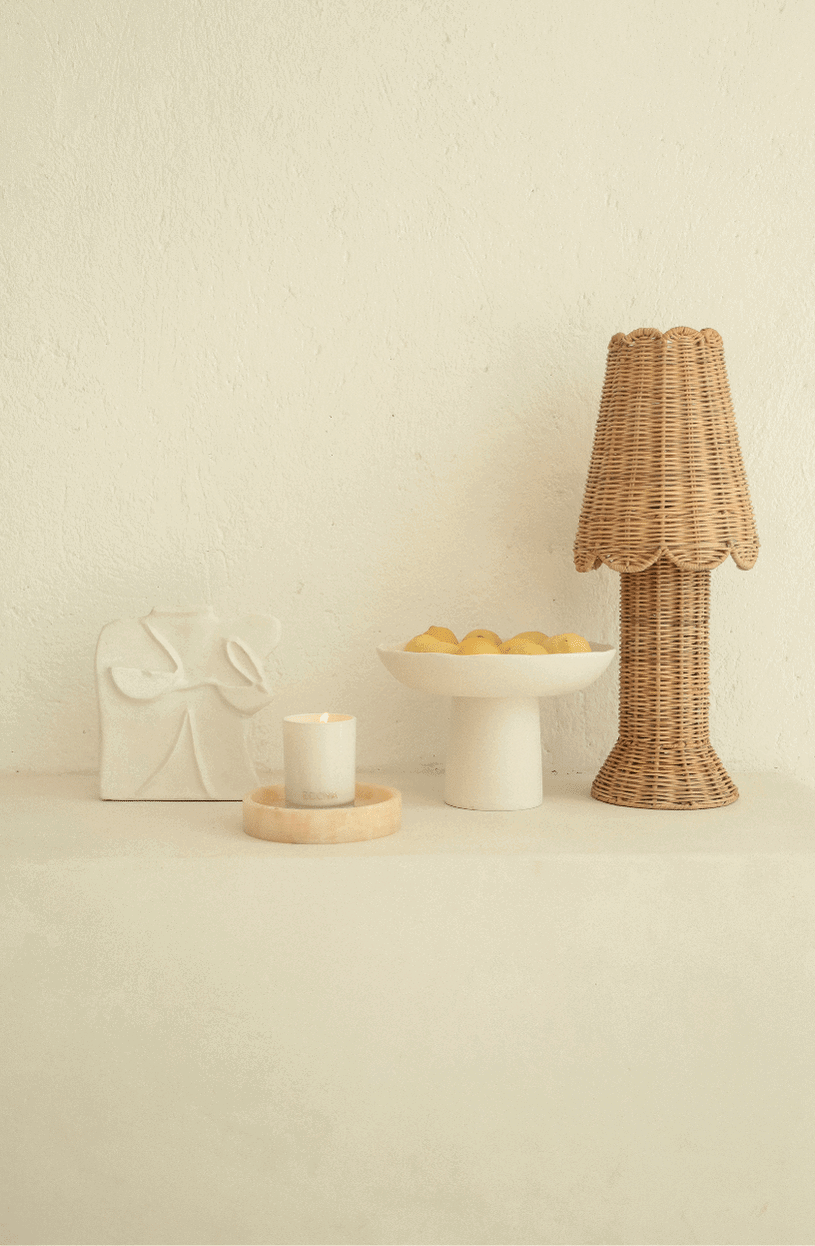 The festive season is well and truly upon us – what does Christmas look like in the Bell household?


We go ALL out for Christmas in the Bell household. It's our favourite day of the year and we host it for our families every year. My husband literally orders our tree in May because he is too excited! haha. I style the whole house, then Bell, our mums and I do all the cooking - usually all seafood, salads, pav and of course cocktails galore. Being in Bali, our tree looks a little different this year but the one constant is our beautiful
Fresh Pine Candles
, it makes the entire house smell just like Christmas!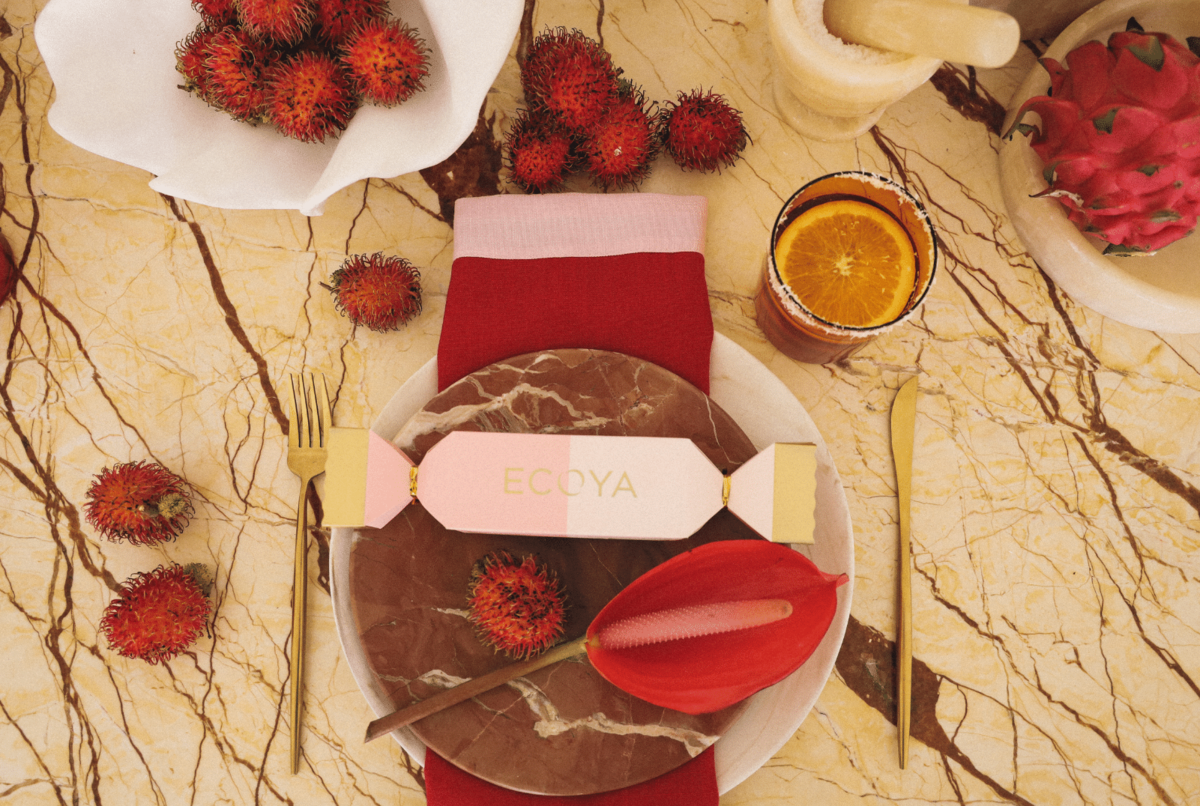 The Christmas season is such an exciting one especially with little ones, and time goes by in a flash! What are your go-to gifting options?


For the kiddies our fam usually spoil them, both of our mums can't help themselves…. it makes Christmas morning so fun though building all their toys, for the adults we usually go more low key - I am always so flat out with work and all the Christmas events I love taking advantage of
beautiful gift sets
to help my massive to do list, especially when buying for a big family and our team - just makes it so easy.
-
Our Holiday Collection has two new fragrances to accompany the iconic Fresh Pine – do you have a favourite yet?


It's hard to choose from the
Holiday Collection
,
they're all so delicious. But for me I love the deeper scents so I would have to pick the
Spiced Tonka
- the vanilla and amber vibes get me every time.
Light a candle everyday or save for special occasions?
Every day! No question, I'm a big believer in not saving things for a special occasion.
Light the candle, wear the good perfume, life is to be enjoyed!


Champagne and strawberries or Christmas mince tarts and mulled wine?
Champagne and strawberries for sure! Love a mulled wine in the snow though.
But for summer Christmas it's all champagne and strawberries.


Classic Christmas tunes or eagerly awaiting a Justin Bieber Christmas banger?
My family wants to kill me at Christmas, I have Christmas carols playing nonstop - love a bit of
Michael Buble for Christmas.


Finding the perfect gift or spoiling yourself?
Finding
the perfect gift
– I love nothing more than spoiling my fam
with pressies! It's the best feeling ever.