Expert advice on how to curate a cosy night in
A little bit of expert advice on how to elevate a cosy moment from some of our favourite Australian and New Zealand designers.
Its official. The cooler season is upon us, and we aren't mad about it to be honest. There is something therapeutic to changing over your wardrobe to now include coats and luxurious layers, popping on the feather duvet and having your slippers bedside. We chatted to some friends of ECOYA who gave us an insight into how they create a cosy moment during the cooler days.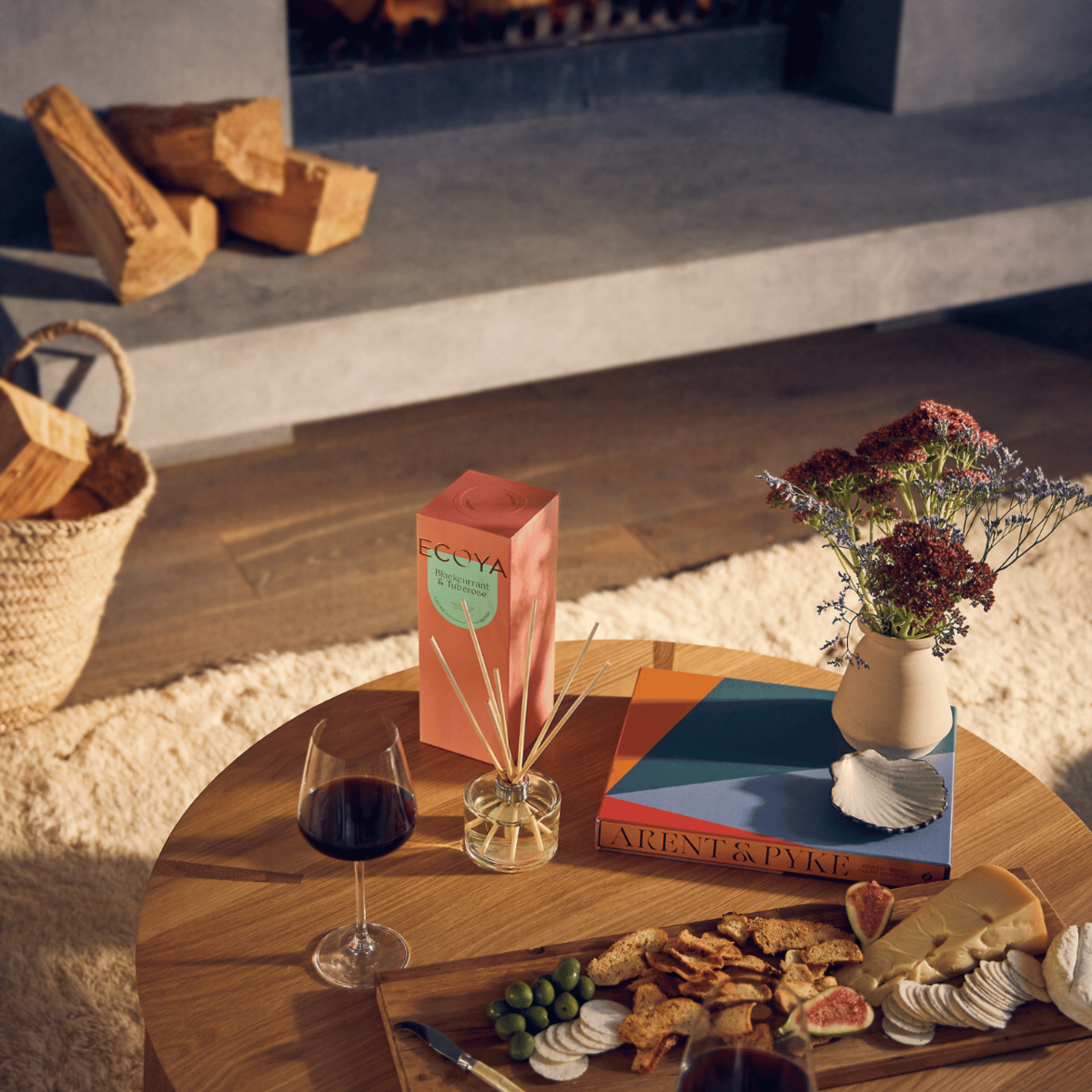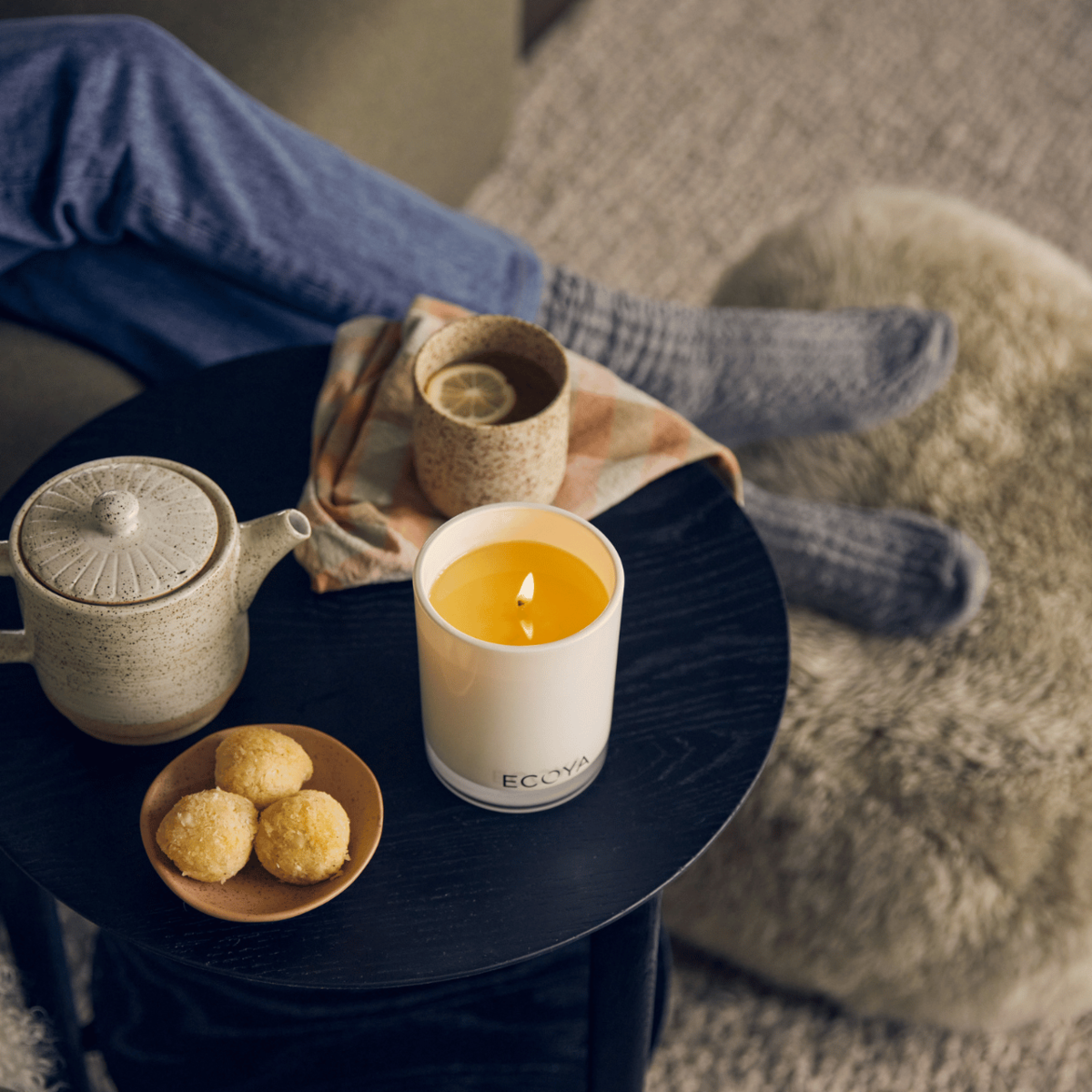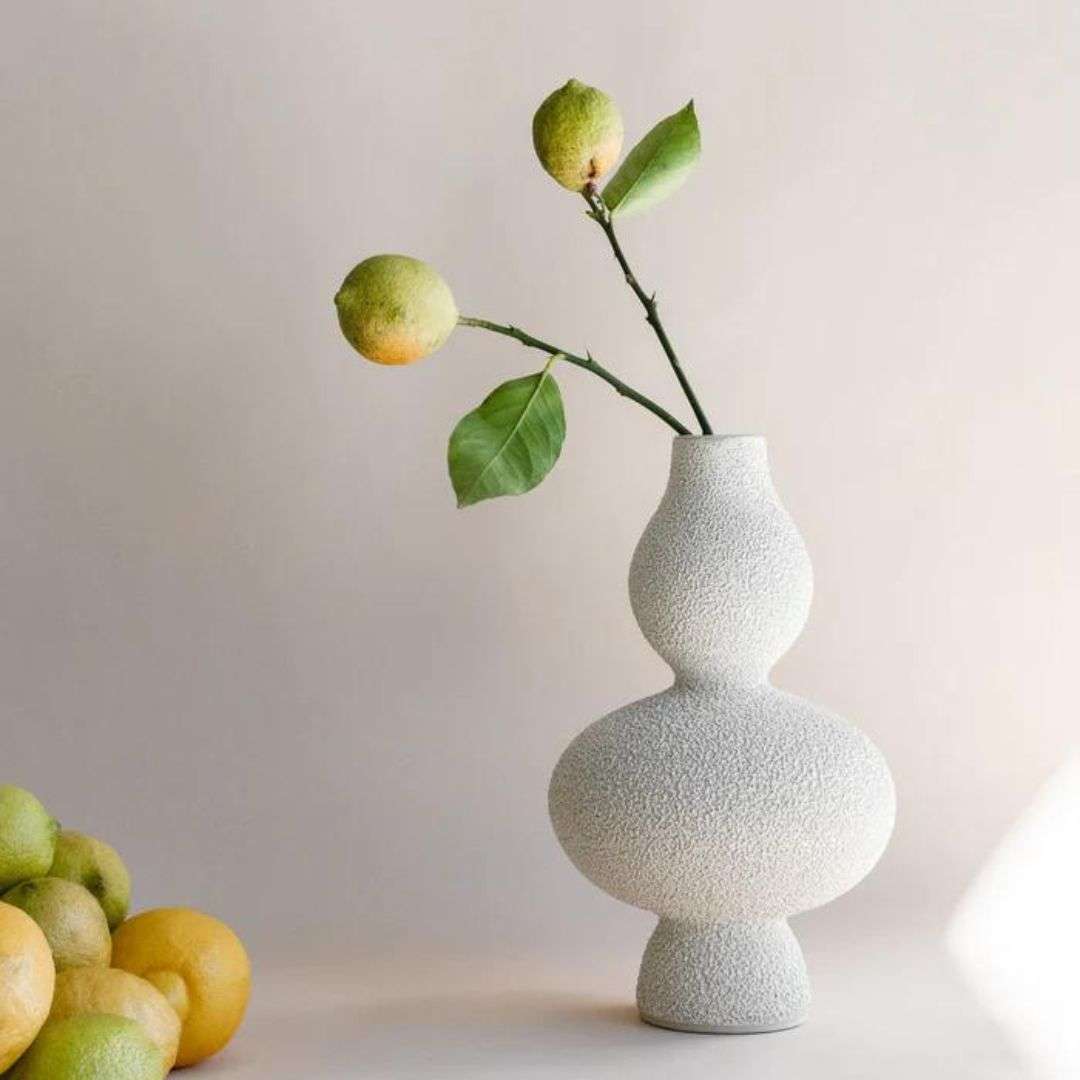 Set the scene for us Marloe, it's a cold, blustery day and you have just arrived home after a long day in the office, what do you reach for to unwind?


Winding down is one of my favourite parts of the day.  Work is behind me and it's time for our family to reconnect over a delicious warm meal and share our day's events with each other.  Once Valla is tucked into bed I love to take a long hot shower and treat myself to a self-care routine. I wash my hair and put in a nourishing mask, apply an at home peel and put my feet up with a herbal tea as I sink into the sofa.


In our recent lifestyle shoot for this limited edition we used beautiful florals and greenery in statement vases, what are some styling tips you can impart when it comes to refreshing your favourite spaces?


I love to go between a still-life moment and showcasing gorgeous in-season flowers and fruit in my ceramic pieces.  For a still-life moment, I love to style my converted objects with a mix of coffee table books, small objects and trinkets.  These pieces are both functional and give the room a lived-in feel.  For the kitchen, I love to have flowers in a Marloe Marloe vase to brighten the room and I find this brings me so much joy in the morning.  Our family loves fruit so we always have a big ceramic bowl of seasonal fresh fruit on the bench and I love that this serves as a styling piece as well as a point where we meet throughout the day to snack and share a passing moment with each other.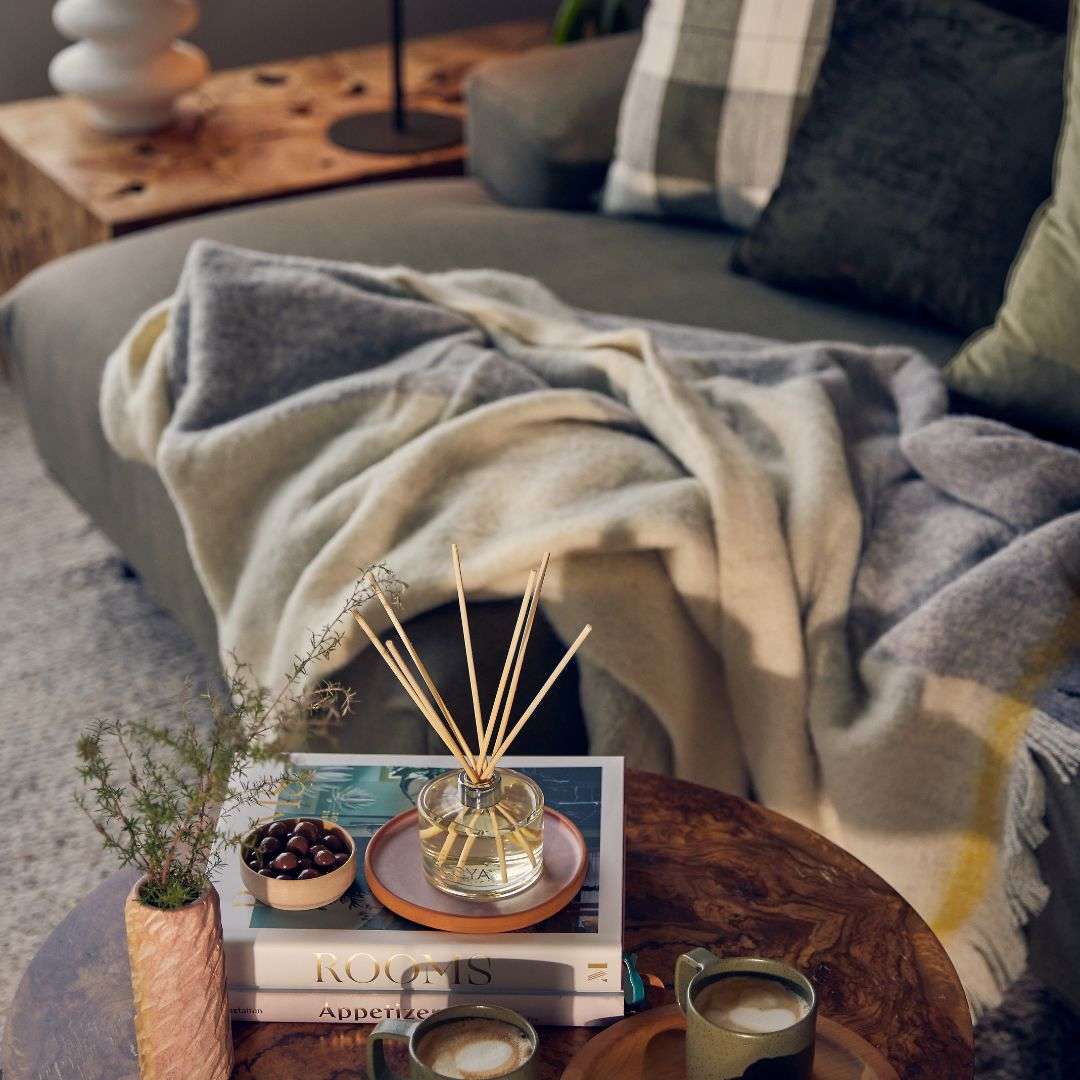 We love nothing more than curling up with a good book and a soft, luxurious throw, what are the Waverley Mills team loving for this season from the Waverley Mills range?

Our team is really enjoying colour this season. Deep winter greens, moody earthy darks and lush jewel tones have been making their way through the mill as our latest collection, Rare Earth, comes to completion. The beautiful yarn colours have adorned the looms and created an inspiring and creative atmosphere for our team. As we all prepare to create our cosy winter spaces, we can't wait to get our hands on the new season colours and designs. 



Set the scene for us; you have the house to yourself and the movie you have been looking forward to watching is now streaming, what three things do you reach for to make this a totally luxurious night in?
One of our alpaca throws. These are the perfect combination of softness, warmth, and comfort. 
Chocolate, always!
Furry friends – nothing beats cuddling up with a beloved pet.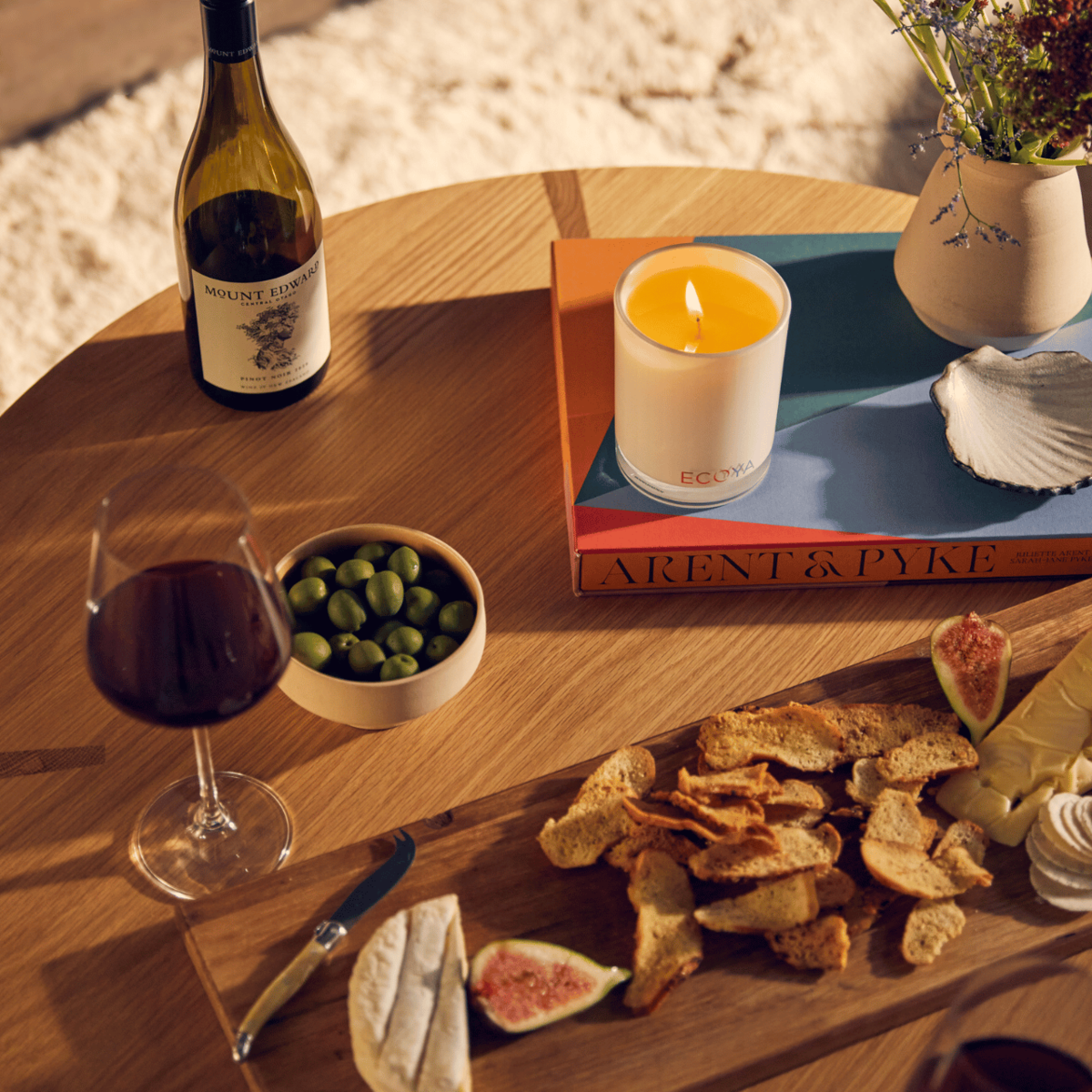 We had the pleasure of pouring and tasting some of your beautiful Pinot Noir on set of our latest campaign shoot. What is the recipe for the perfect night in?

It's all about the simple pleasures, a party for two will do it  - devices off, music on, great lighting (I can't help myself, being one of the organisers of

LUMA

 ) it's so easy to set a mood, light the fire and finally, get dressed up at home and make an effort - easy to do when it's date night in with my wife.  
Q: Set the scene for us; you have invited a few of your nearest and dearest for a dinner party; what are you serving, what's on your playlist and what are we sipping on?


I'm definitely a recipe book person when it comes to cooking for a dinner party, either crayfish tails straight out of an Al Brown recipe book or my best hacks come direct from Yotam Ottolenghi  - his potato gratin is to die for.
Music plays an important role, my two favourite DJ's of the moment would be anything from Marcos Alonso to Mia Kober - the queen of down tempo, likewise Mia's Relish sets a great vibe.  
We are also definitely starting with a couple of solid dirty Martinis, then sipping on some Pet Nat's natural sparkling wines followed by some delicious reds either Pinot Noir (of course) or Gamay, a vibrant but soft red wine that just slips down way too easily.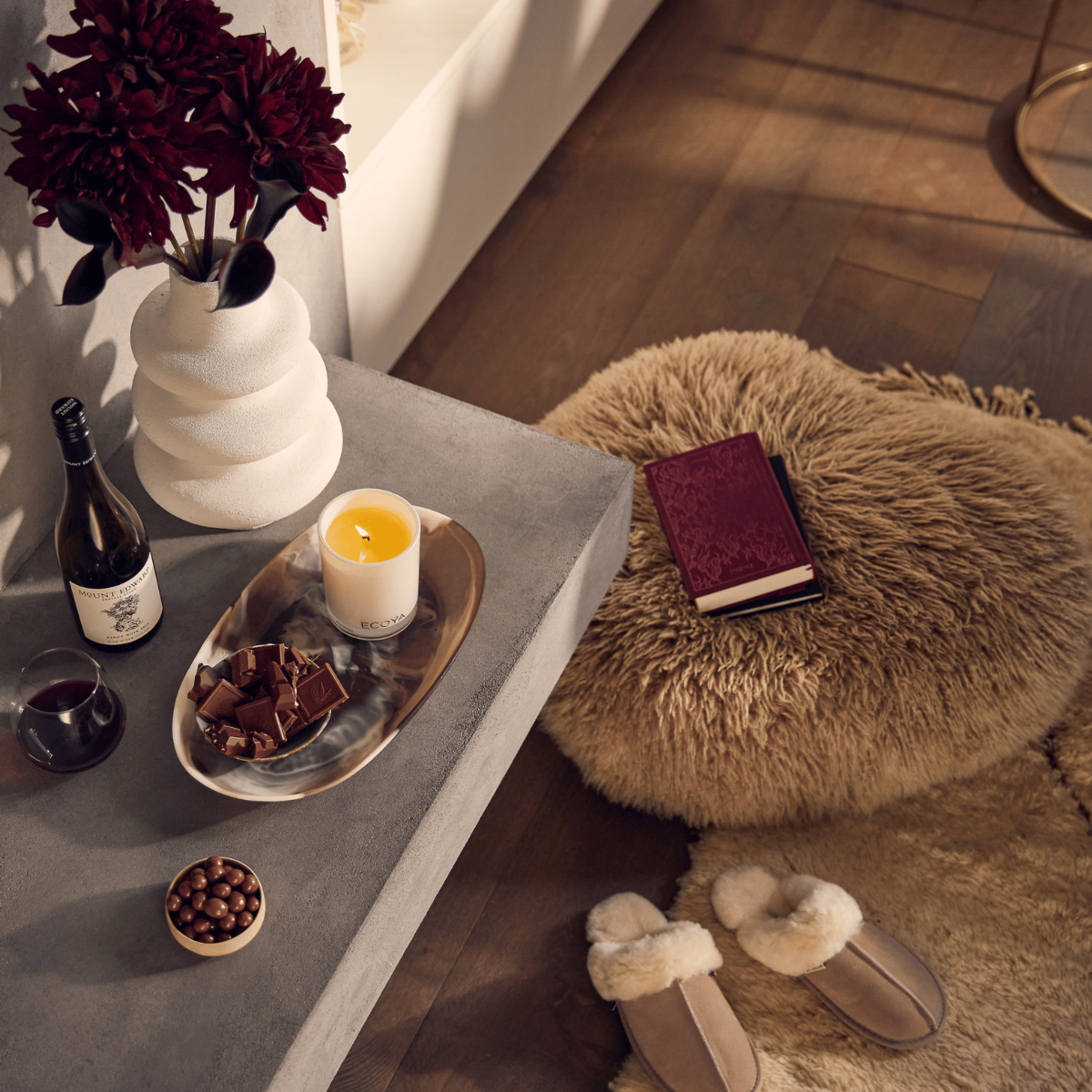 Getting cosy as the temperature drops is top of mind in the ECOYA office, what are some key Wilson & Dorset products that can create a cosy nook this season?


We love pieces like the Designer Floor Rug to create an extra layer of snugness from a hard floor. They offer a comfy space to lounge and a good level of cosiness to sink into. 
A Stone Set will give a woolly, dynamic way to relax at ground level and these are super versatile as well. Lean on them with a book, lounge into them for family movie nights or games, or take a moment by the fire. 
And, you can't get past the simple effectiveness of any skin; layer it on your rug, throw it on the couch for extra warmth, toss it on the bed - the uses are endless!
Set the scene for us; the kids are tucked up and you are sitting back for a quiet moment, what makes this moment even more luxurious?


Who doesn't love those little moments of peace?!  Sinking into the deliciousness of a Shaggy Bag is a glorious moment to savour. Pop your feet up on a footstool and let yourself be enveloped by the woolly warmth of sheepskin. 
On a clear night we love taking your Shaggy Bag outside and snuggling in for some star gazing. Sip your tea or your wine and let yourself be cocooned with a view and connected to nature.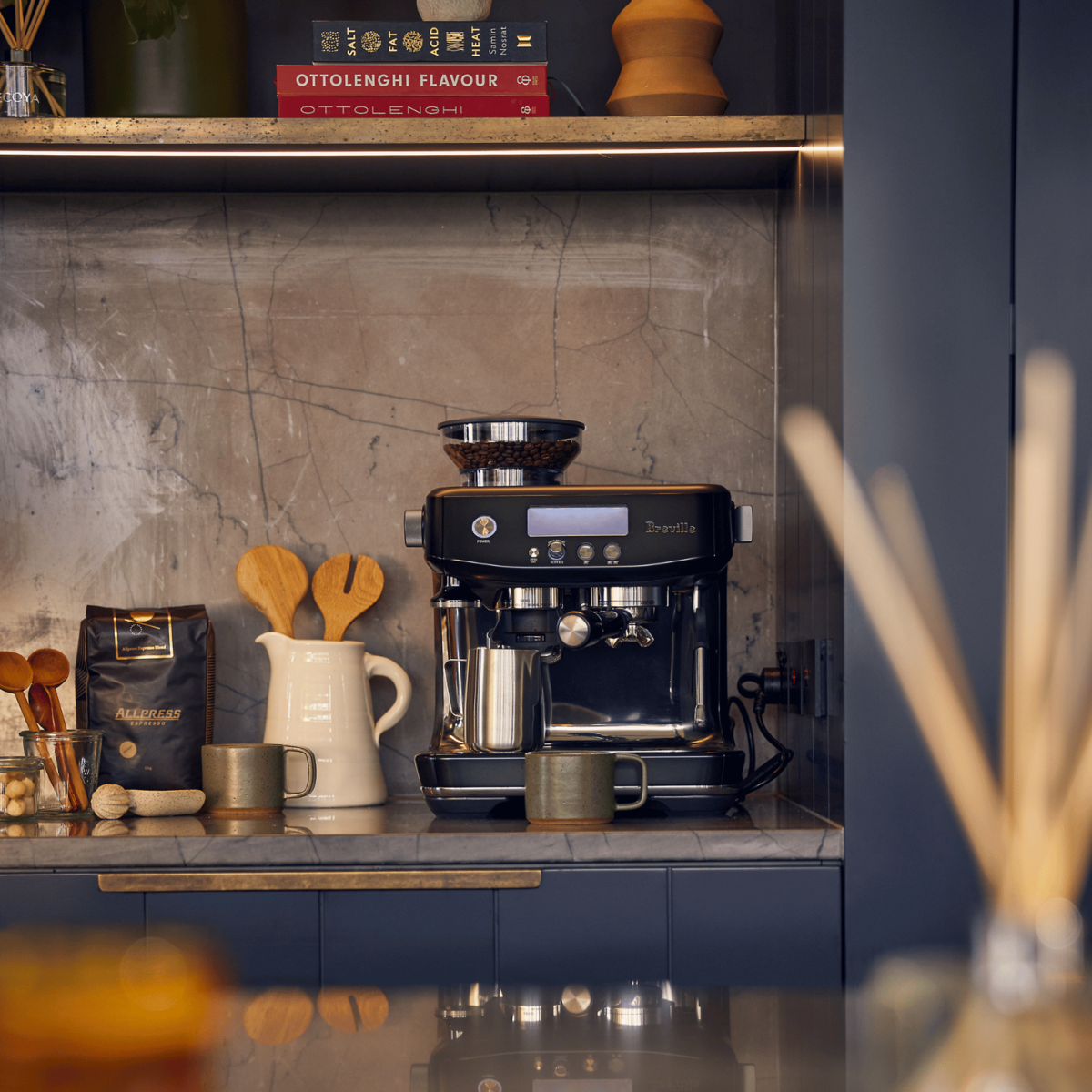 A freshly brewed coffee has magical powers, how do the team at Breville HQ enjoy theirs?


Everyone's coffee ritual is slightly different and unique to them. A perfect cup of specialty coffee can be achieved at home on our award-winning machines no matter how you take it. For the plant-based milk drinkers, our new Barista Touch Impress introduces plant-based milk settings to automatically froth oat, almond, soy and dairy milks to perfection, for a magical coffee moment no matter your preference. We'll take an oat milk flat white, please!


Set the scene for us; you have just mastered the art of the perfect pour (easy to do with any Breville coffee machine right?!) where will we find you enjoying this perfect cup?
A perfect cup of coffee can really be enjoyed anywhere. The best cups are often enjoyed at home with loved ones, or simply during a quiet moment for yourself. A great coffee makes any moment special.
You still have the chance to win the essentials for a luxurious night in, with some of our favourite Australian and New Zealand designers featured here!
Competition ends on Sunday 14th May, 2023.
Enter here