Take a seat at the table with Kyal & Kara
Take a seat at the table with Kyal & Kara, home reno and interior design power couple, to talk about their inspiration for a beautifully memorable Christmas table this year.


Joining us in paying an homage to an Australasian summer holiday, their colourful tablescape is getting us excited for the festive season.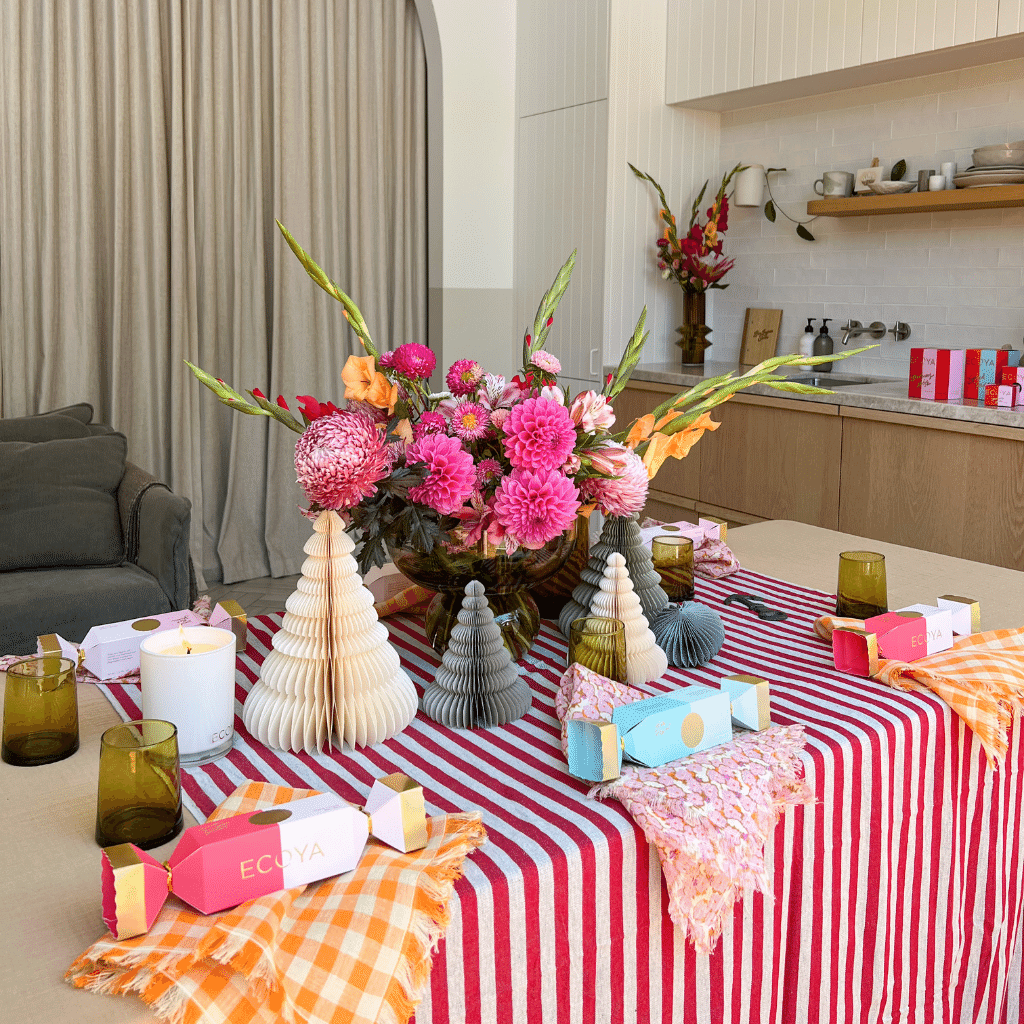 You both have a keen eye for detail, how do you best suggest deciding on a theme or aesthetic when it comes to styling a Christmas table?


I love the idea of being inspired by objects, colours or flora around you that bring you joy. This inspiration could be a simple flower from your garden, a colour that you're loving in your wardrobe, a vintage piece from your kitchen – absolutely anything!
Styling a table is a great way to get creative and do something that may not necessarily be within your day-to-day style. Our home has quite muted, earthy tones, but this festive season for me is all about bringing the colour and fun. I have a stunning red and grey stripped Turkish Towel that has become my starting point for layering the Christmas table this year.
Is it true, less is more?

In some instances, yes, but when it comes to styling a Christmas table, there are no rules! After the last few years of living through a pandemic, many of us are craving connection, colour and fun. So, if "over the top" if your vibe, go for it!

When dressing a table what are some key 'rules' you like to stick to?

My non-negotiables when styling a table include:
Greenery and or flowers to add some life to the table
Candles to add scent and atmosphere
Linen napkins – not only are they practical, the perfect opportunity to add colour, pattern and texture.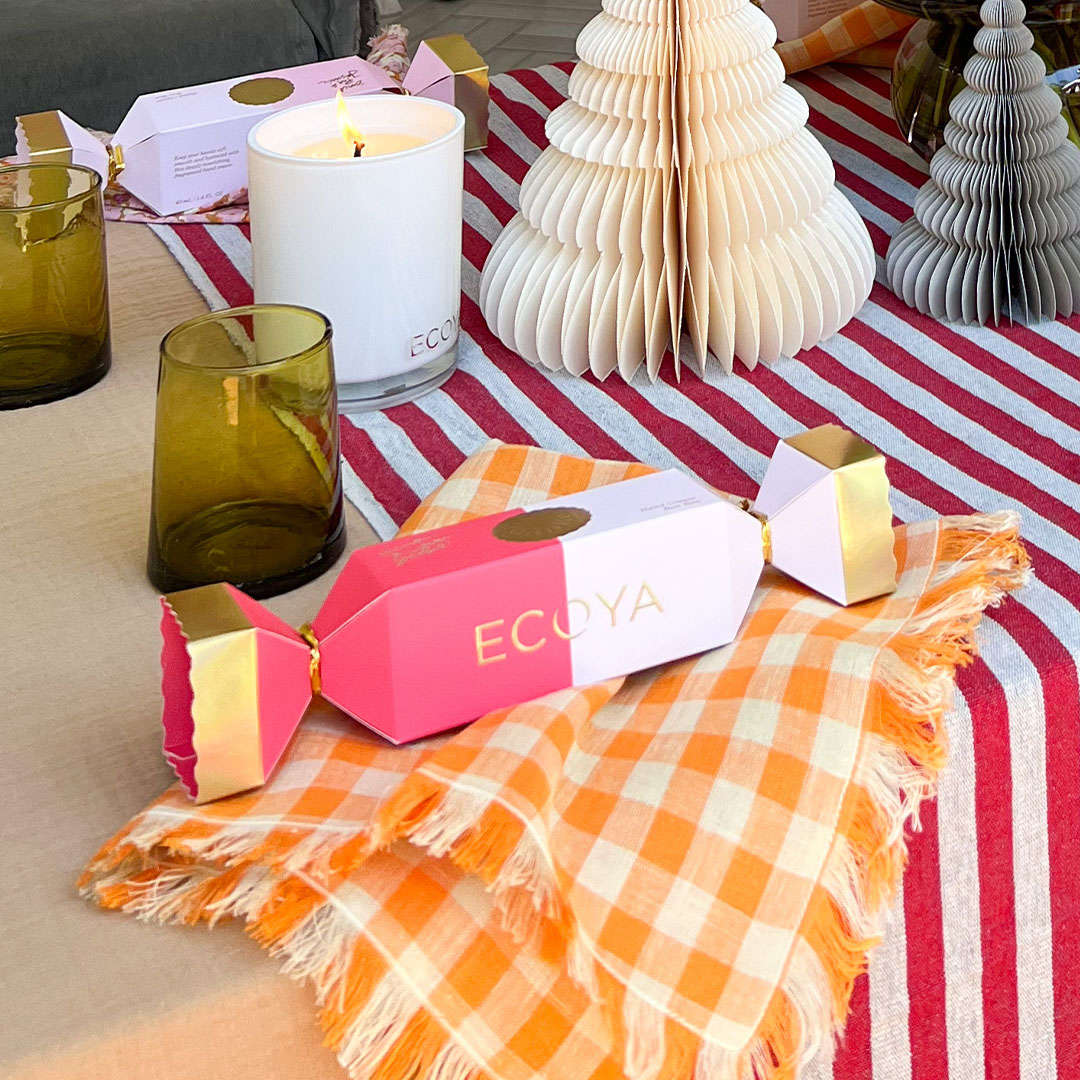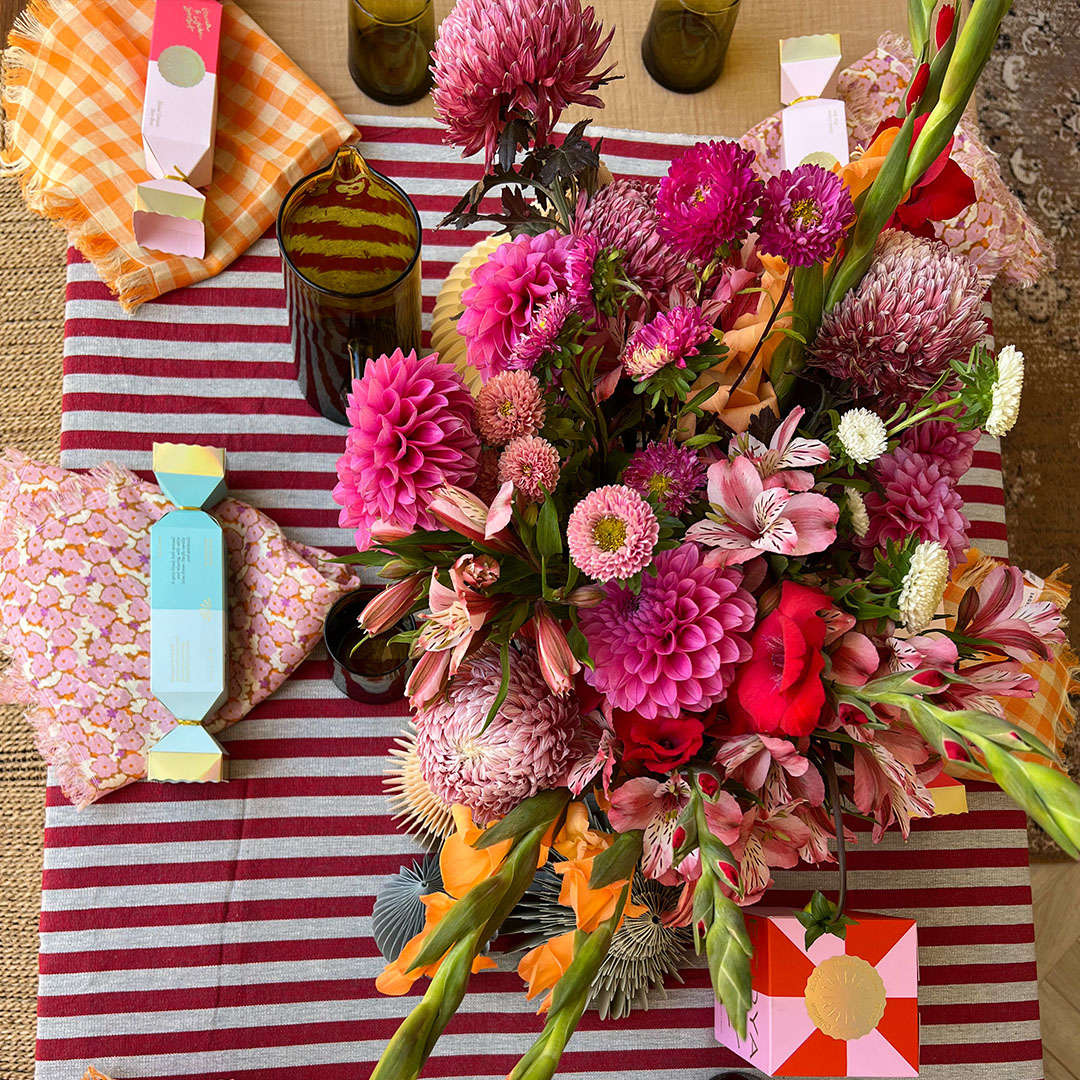 When your guests arrive, what do you want their first impression to be?


For me, there's nothing more special than hosting my friends and family for a meal, and even if I haven't finished preparing the meal (more often than not I'm still cooking), I love ensuring that we have set the vibe as guests arrive. This generally involves having the playlist flowing, candles lit and a diffuser on the entry table. Music and scent play such a role in creating a welcoming space and I think simple gestures like this really help people feel relaxed and welcome.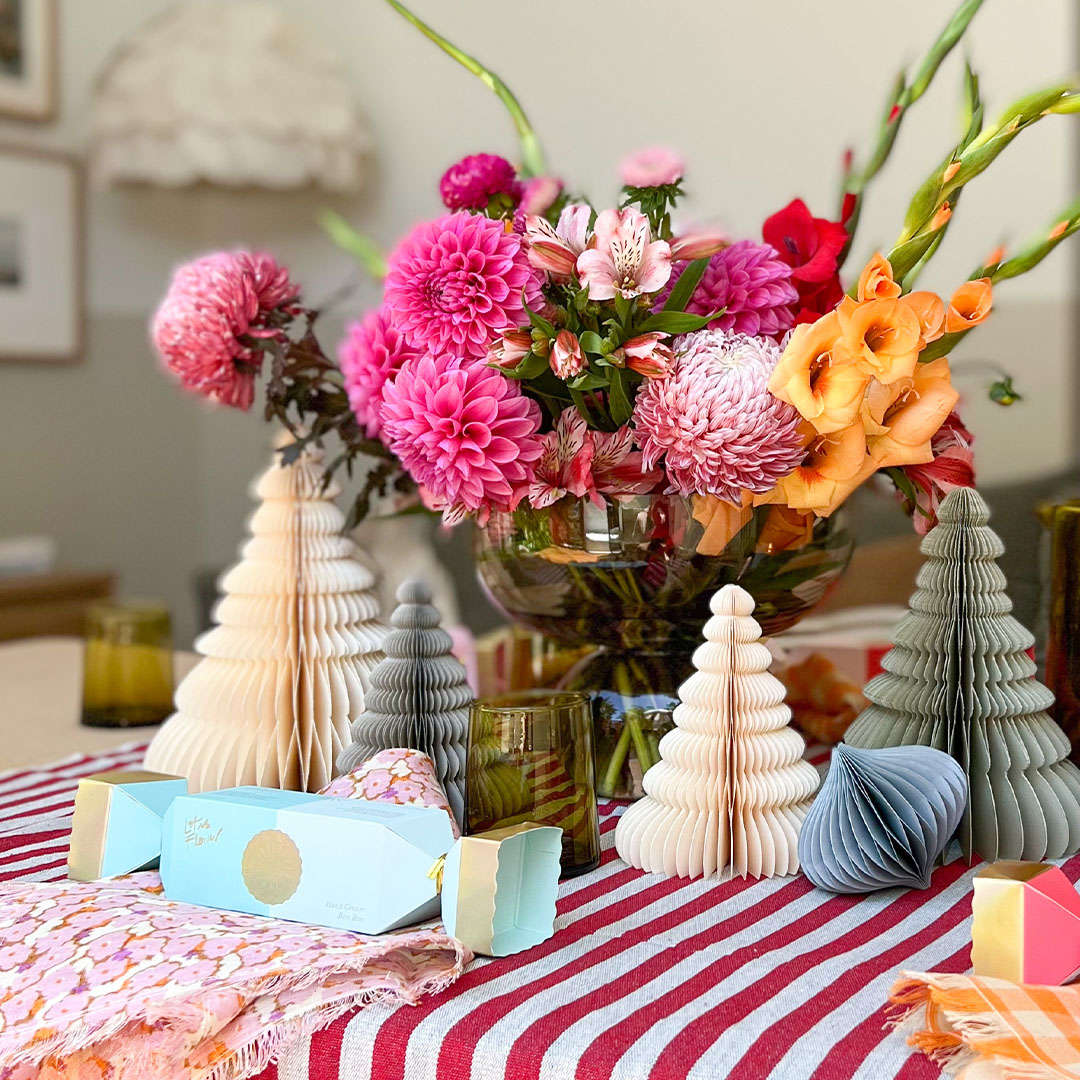 For some, Christmas can be busy and a tad stressful, what tips and tricks do you have for a quick but thoughtful setting?


Firstly, take the pressure off yourself by remembering that the most important part of hosting is enjoying the company you're sharing a meal with. Even the quickest of table settings can feel considered with simple plates, cutlery and fresh glasses. Elevate this with some fresh foliage from the garden and a scented candle and you're done!


I also love the idea of using the food you'll be serving as styling on the table. For example, salads prepared can be placed along the table and instantly add a fresh and colourful element to the table. Fresh herb sprigs such as rosemary can be placed on napkins, or use fruit such as lemons, limes, blood oranges and pomegranate dotted along the table to add some extra freshness.


It's also a great idea to think about things you can do to prepare in advance, such as simple and cost effective printed paper name place settings.
If we were to sit down at your table for Christmas this year, what can we expect?


I'm going to use the palm fronds from our backyard as the inspiration and starting point for my tropical inspired Christmas table. I'm using some patterned linen napkins and I'll also be using the
ECOYA Bon Bons
as a styling piece that also doubles as a cute gift for each guest to take away.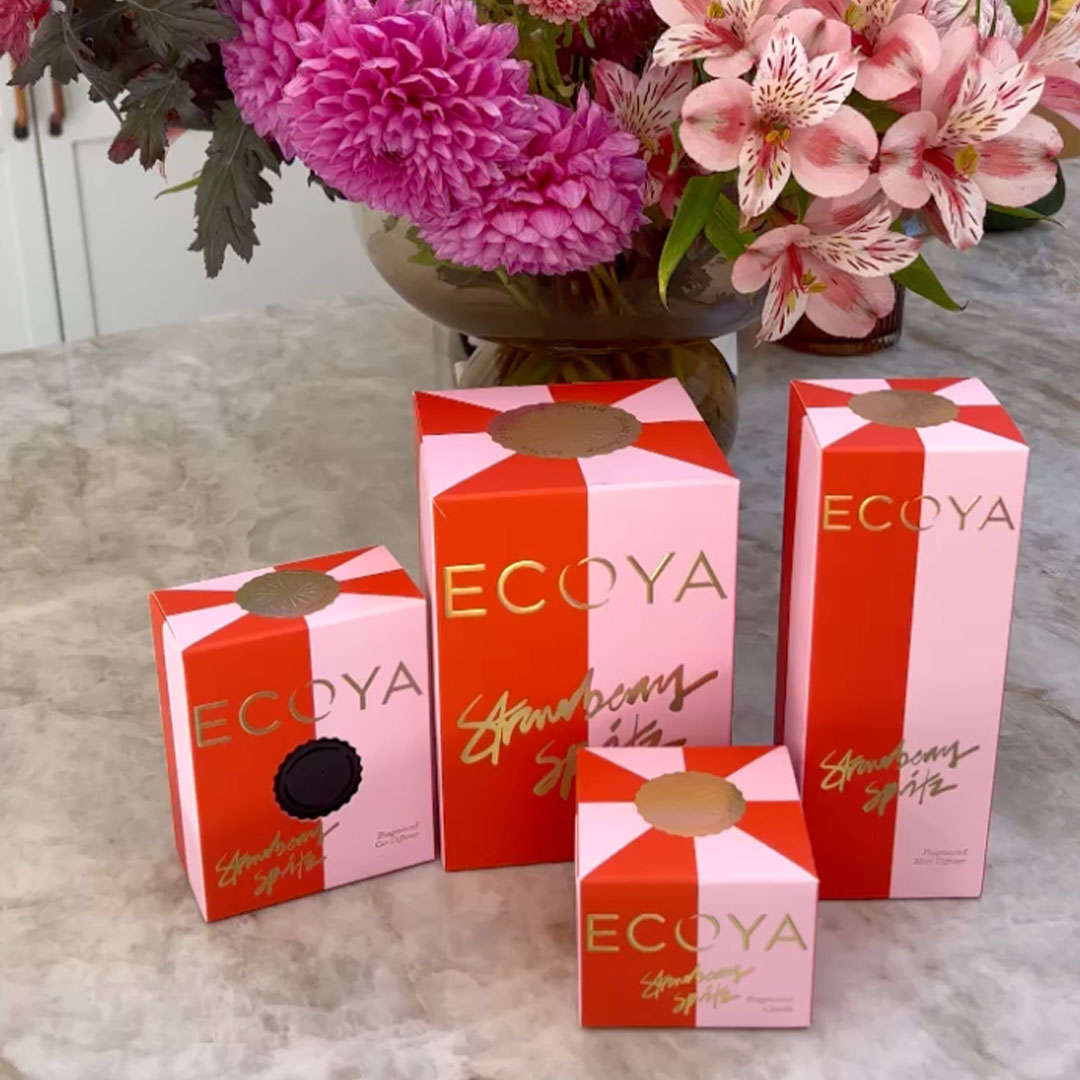 What role does scent play when it comes to setting the festive vibe?


The scents of summer fruit and fresh pine will forever conjure up childhood memories of summer Christmas holidays spent by the pool or at the beach. I feel excited knowing that as summer approaches, I'll be creating similar memories with my children this festive season.
We have brought back our nostalgic Fresh Pine fragrance along with two new fragrances Strawberry Spritz and Spiced Tonka – do you have a favourite yet?