Sit down with hejhej x ECOYA
Autumn is here and we think a nice little update to the old wardrobe is in order. Perfectly timed, our friends at hejhej have just launched their Autumn Collection, so we grabbed a coffee and perused the racks, adorned with new season knits and linens and chatted to the gorgeous directors, Alice and Kiki about fashionable updates and garment care 101.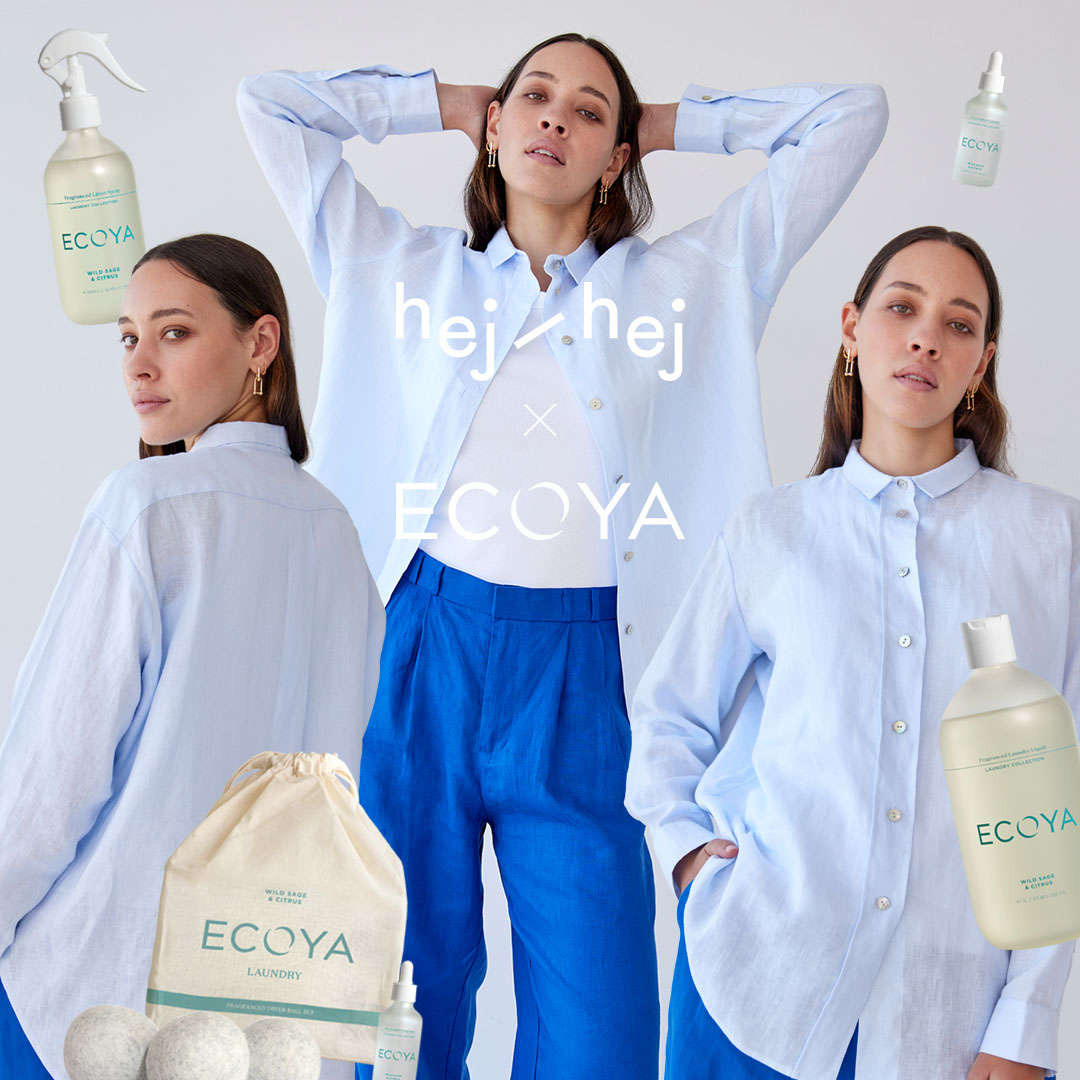 Congratulations on the Autumn launch! We know what a labour of love launching a collection can be – what is your favourite part of the process?
Thank you! We are excited to launch our AW23 collection. There are lots of fun parts of the process but the
early stages where we are picking fabrics and colours is our favourite part.
On the other end, we love to see the collection come together in the store and see customers try it on and style it their own way.
We really applaud your process of working and your dedication to sustainability and responsibility in the fashion category. What is a piece of advice you would give someone who is looking to invest in their next garment?
Invest in good quality fabrics and fits that suit you!
Don't get caught up in trend-driven purchases as you will get much more wear out of pieces
that are versatile and you can see working in your everyday life.
We are so excited to be seen alongside the hejhej brand with our divine laundry collection. What are some of your tips for garment care, especially when it comes to knitwear?
Don't over wash your garments. Knitwear can be refreshed by airing. When you do wash, hand wash using a small amount of a gentle laundry detergent.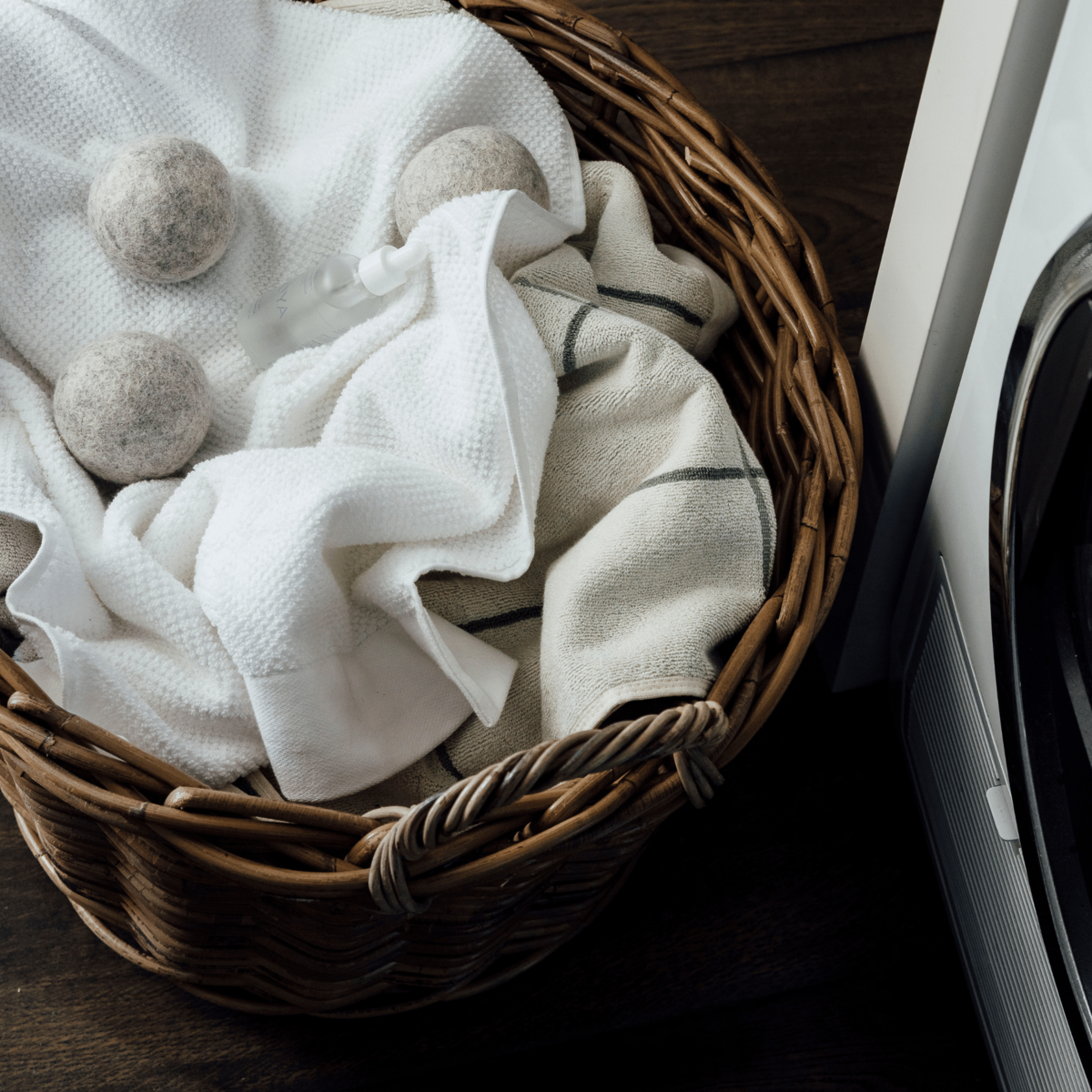 Have you tried our 100% NZ wool Dryer Balls?
We are dying to know your thoughts…
YES! We love them, they fluff everything up beautifully, cut down on dryer time and most importantly make everything smell so good. We also love that they're made from wool.
Our beautiful laundry fragrances were blended to evoke feelings of calm and warmth, a touch of luxury to the humble washing day (or days!) in mind, how do you want people to feel when they are wearing a hejhej garment?
We want them to feel confident, beautiful and well put together (with minimal effort!)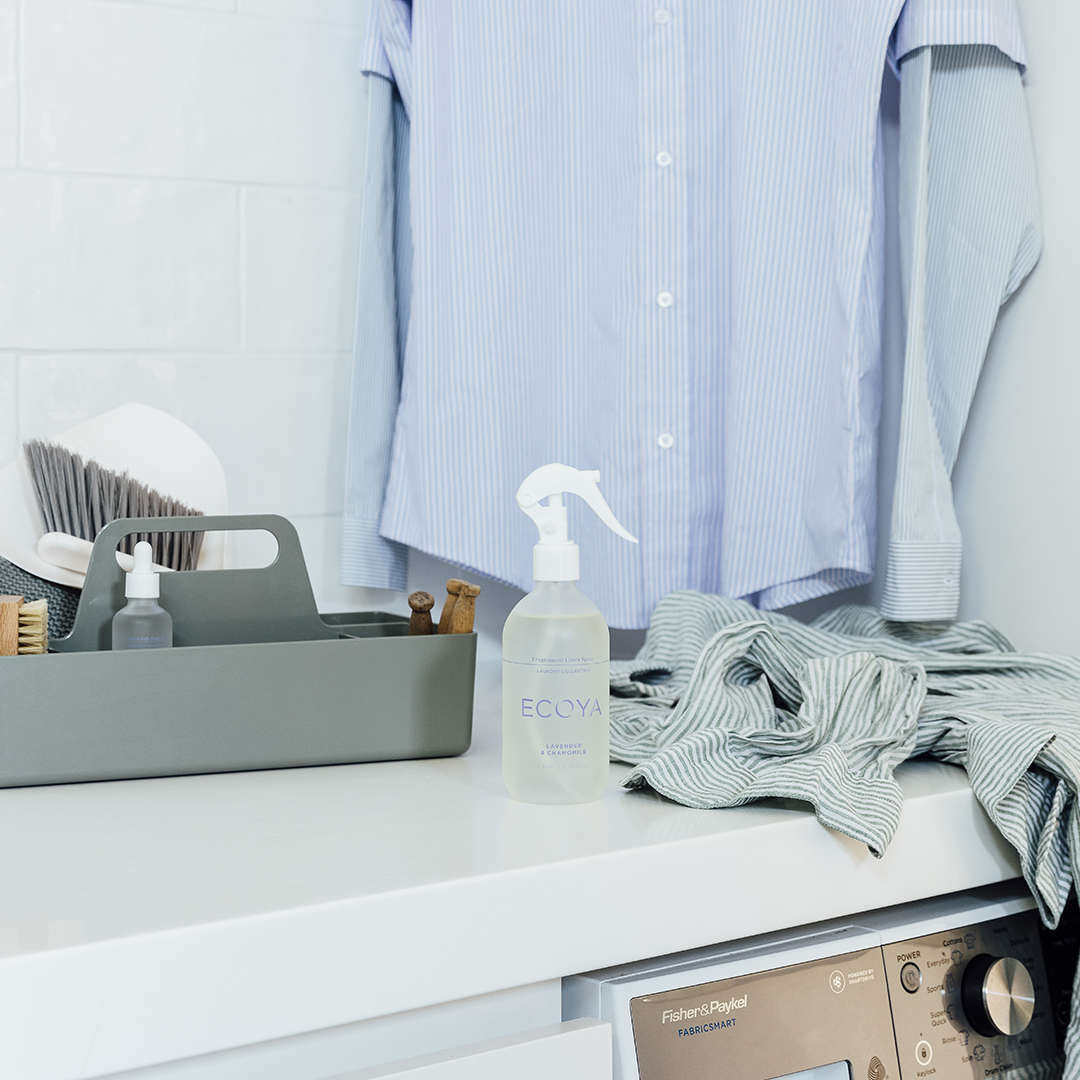 What is your top tip for garment care coming into the Autumn season?
Our top tip to cut down our ironing pile is to hang our linens up when they are damp - this gives them the perfect laundered finish. We have been spritzing all our linen garments in the store and at home with the ECOYA laundry spray and it makes it feel extra fresh and luxurious.
Set the scene. We are catching up for a coffee along Oriental Parade, settling into the classic Wellington vibe – what are you wearing?
Kiki: Cream Puff Top in pale blue with the new Side Eye Pants - is the perfect combination of comfort and style.


Alice: Double Cross Dress It's a classic but effortless and I always pick dresses for the easy one-and-done approach.