How to: Christmas table styling with Three Birds Renovations
Interior designers and ECOYA girl crushes, Three Birds Renovations, have got the tree up, their party pants on, and have thought of every last detail when it comes to styling their Christmas table.
Join them in the garden for an al fresco feast, and discover the details of their festive table that is a sum of all its very thought-out parts – decorated with timeless elements that give that relaxed-yet-put-together feeling, perfect for Christmas and all year round entertaining.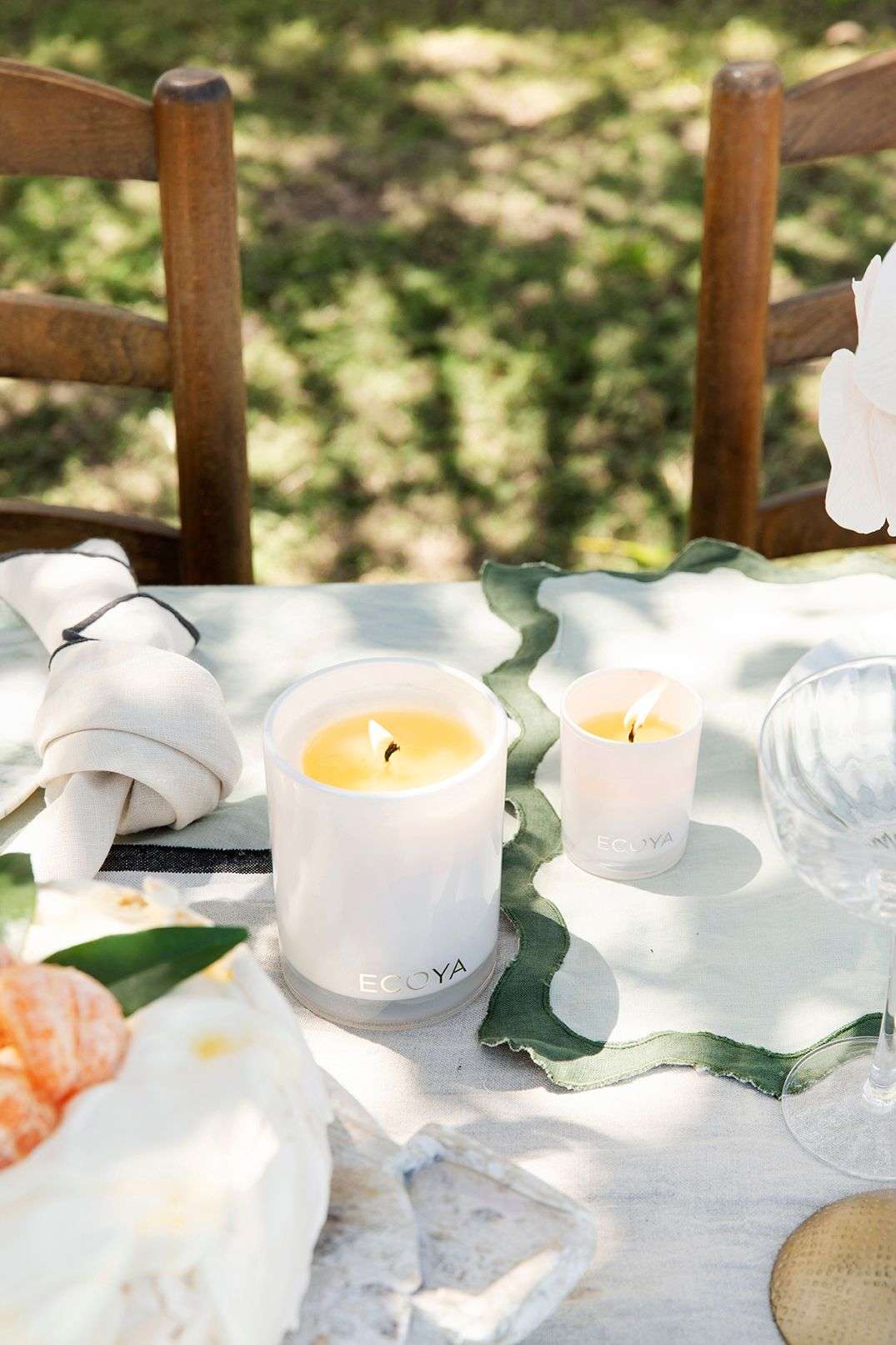 The girls have dotted
ECOYA candles
in a range of sizes along the table to give a warm, festive ambience. The perfect addition that always completes any table setting,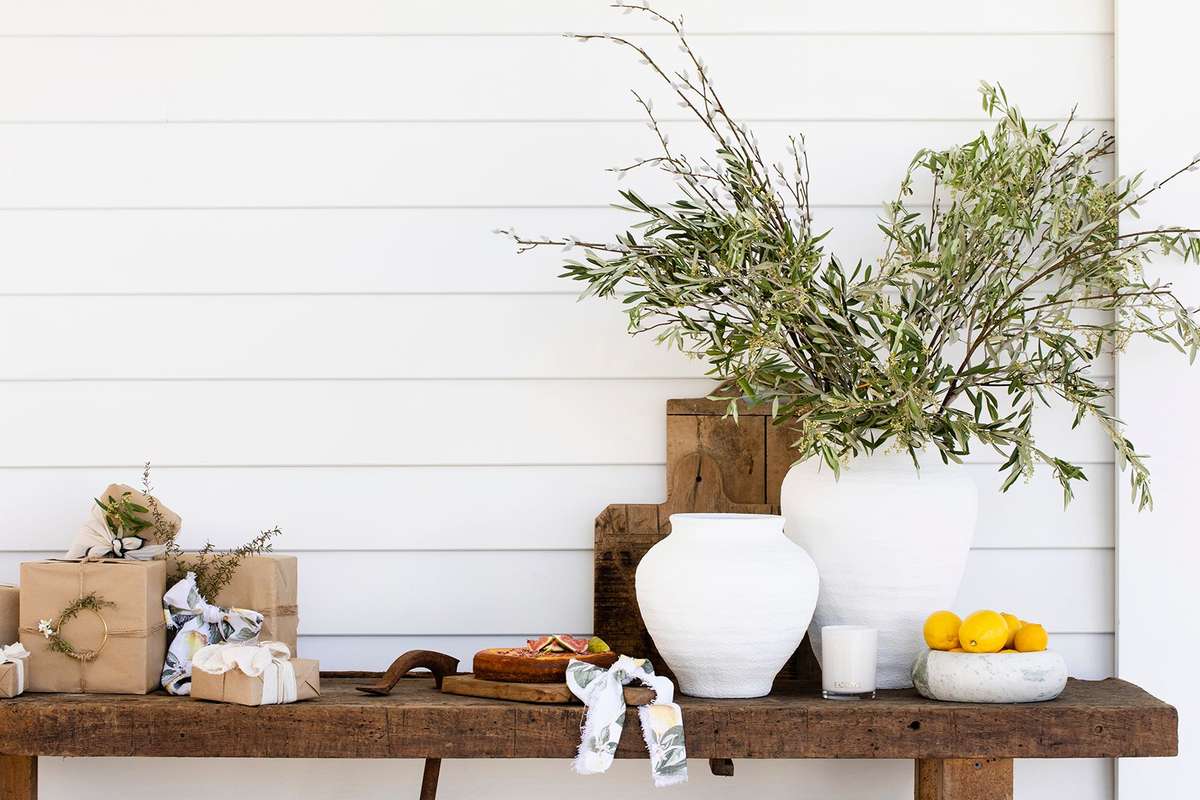 Fresh fruit makes one of the best styling elements. We love the lemons piled into a serving bowl that sit next to a vase of olive foliage for that Mediterranean vibe.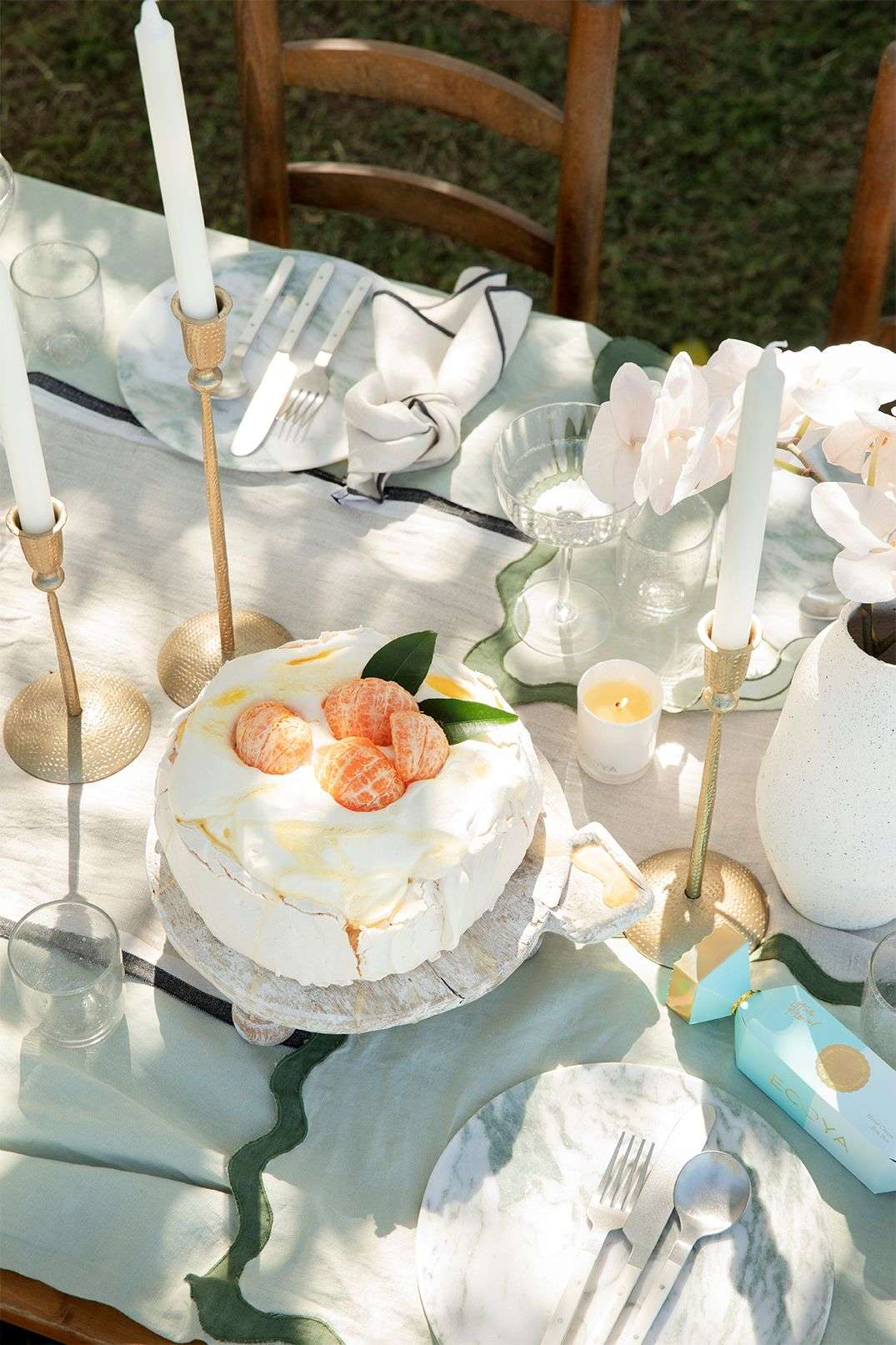 The devil's in the detail
Whether it's adding a
BonBon
to each table setting, a never-empty champagne coupe, or the scalloped linen placemats, the finer details all come together to create a special moment for each person.
Three Birds Renovations' chic Christmas tree styling tricks
Big fan of a faux Christmas tree but missing that quintessential scent of fresh pine needles? The TBR girls have lovingly utilised our
cult Christmas fragrance; Fresh Pine
. From candle to diffuser, gifting and decorating, Fresh Pine makes a perfect partner for the faux tree to evoke all the festive feels.
-
A look under the tree
The perfect gift does exist. Indulgent gifts and
lush stocking fillers
are sit pretty in a colourful tower under the TBR tree. Will you wrap yours, or keep it colourful this year à la Three Birds Renovations?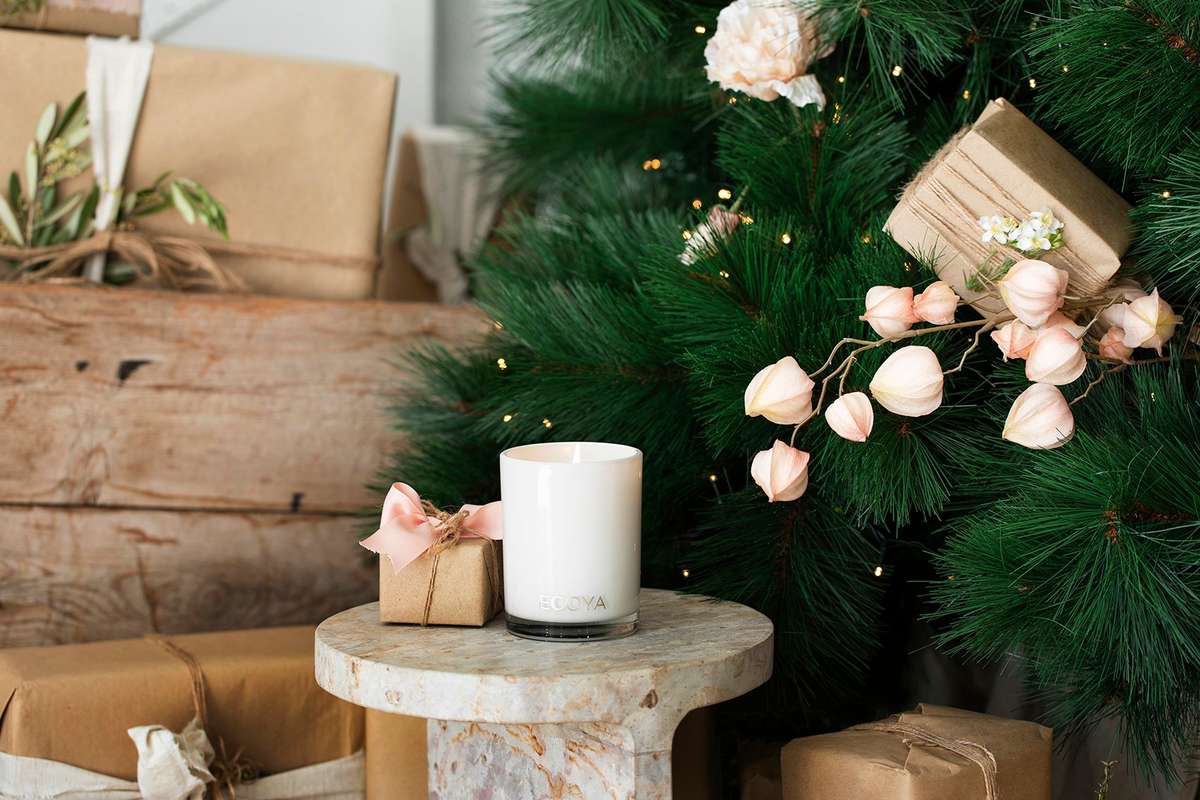 ABOUT THREE BIRDS RENOVATIONS
Talented besties Bonnie, Lana & Erin are the trio behind Three Birds Renovations, a boutique renovation company that have built a cult-like following with their unique way of transforming homes into stylish, beautiful and practical spaces.