ECOYA Laundry Introduces… Fragranced Laundry Liquid.

Because we believe that freshly laundered, clean-linen
experience should be an everyday luxury.
Our new luxurious one litre Fragranced Laundry Liquid designed to gently wash and clean your clothes and linens, while subtly scenting your laundry with Wild Sage & Citrus.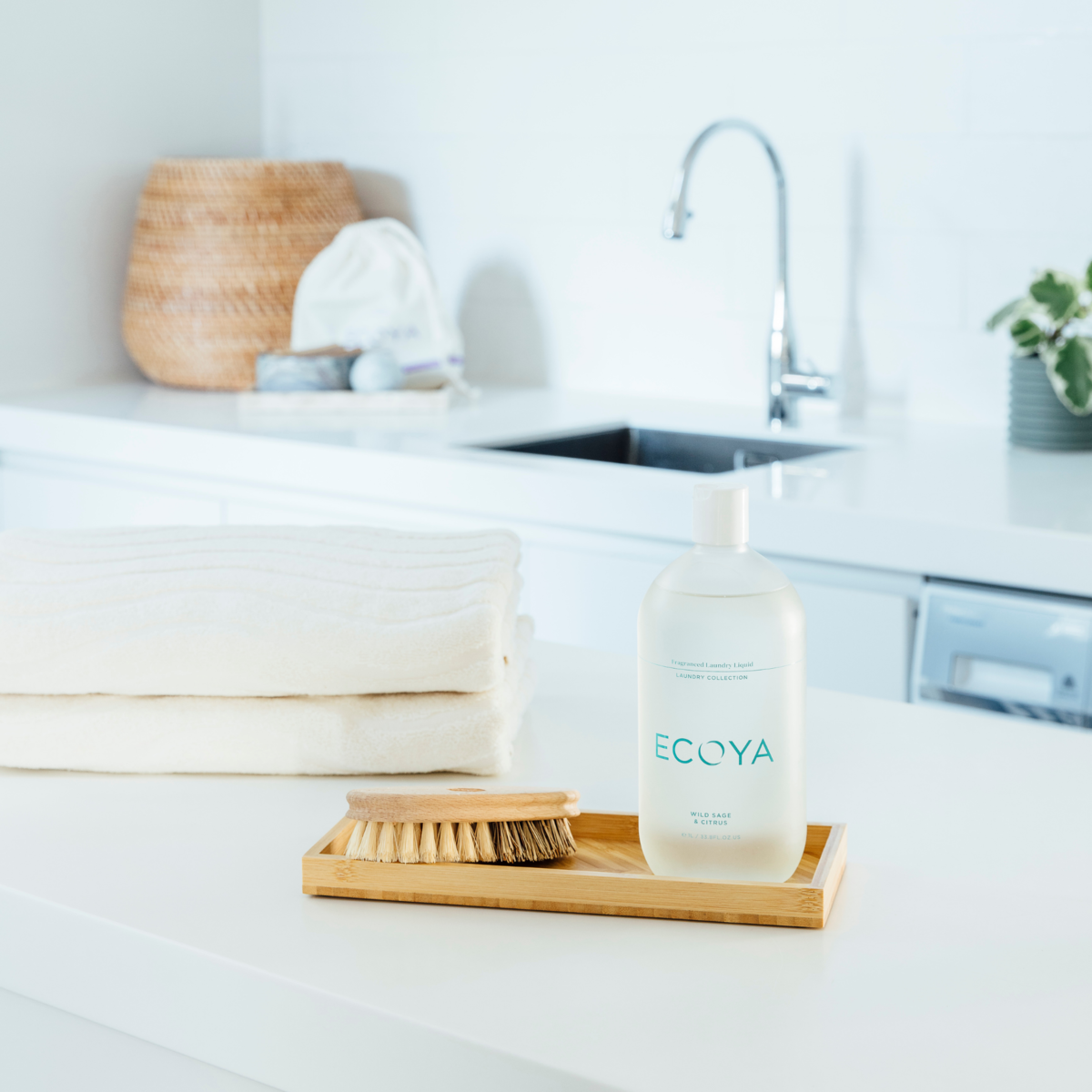 · Made in New Zealand
· Made from plant-derived ingredients, with no nasties*
· Can be used on most fabrics, by hand or machine wash
· Suitable for front and top loader washing machines
· Grey water & septic-tank friendly
· Layer your fragranced and follow with the Fragranced Dryer Balls & Linen Spray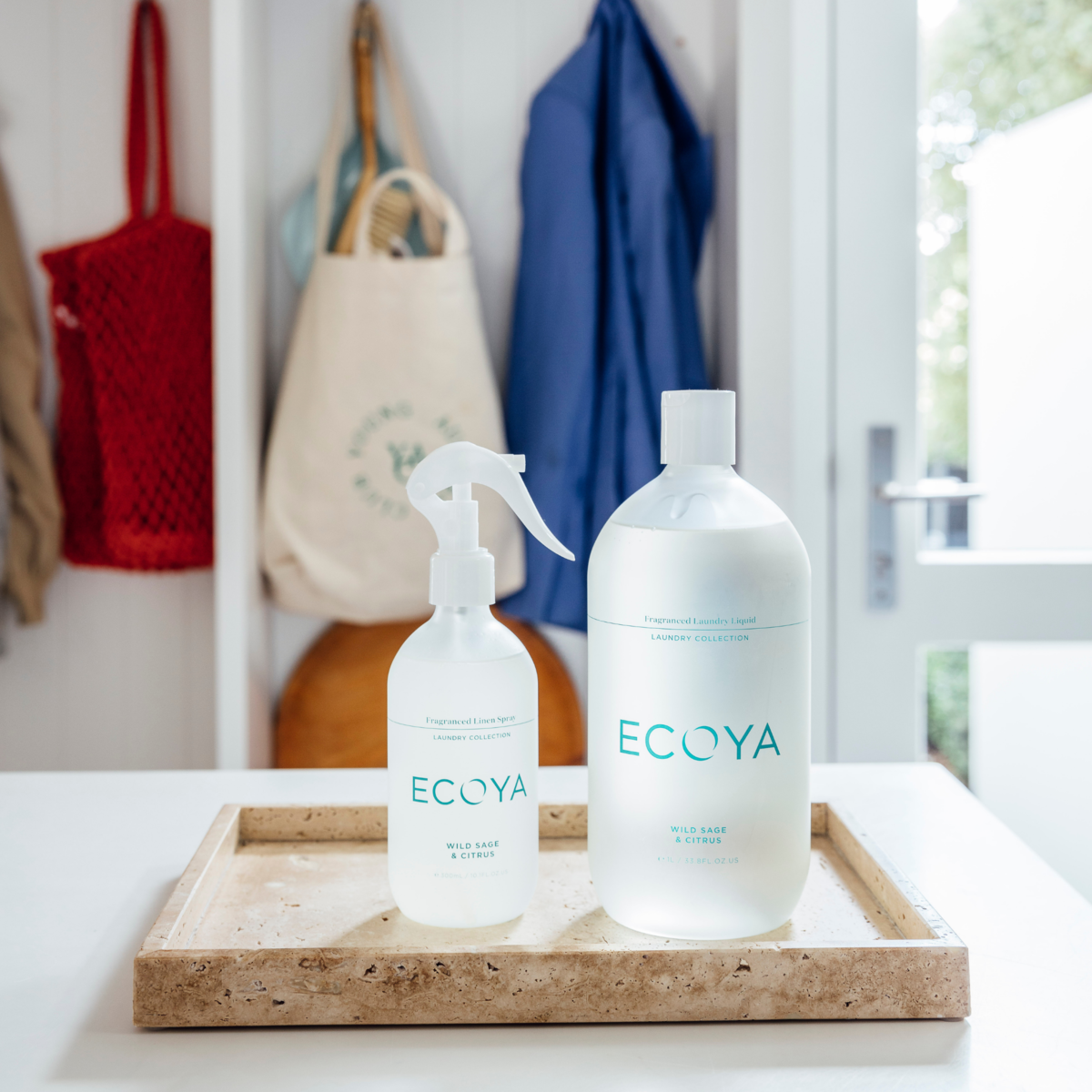 What does "no nasties" actually mean?
*This means we do not use phosphate, chlorine, ammonia, parabens, phthalates, artificial colours, or petroleum in our products.
The active ingredients in our Laundry Collection are derived from plants, meaning they disrupt bacteria and remove dirt and germs without the need of any nasty ingredients.