Meet Poppie Pack, Founder of Poppie Pack Creative, and #womanwelove
-
Sydney-based, Kiwi photographer and designer Poppie Pack welcomes us into her new Paddington boutique and studio, a space where we bask in her sun-drenched world.
Poppie's artworks perfectly capture a coastal Antipodean lifestyle, filled with summertime revellers, white-capped waves and shimmering seafront pools like the glacial hues of lemonade icy-poles.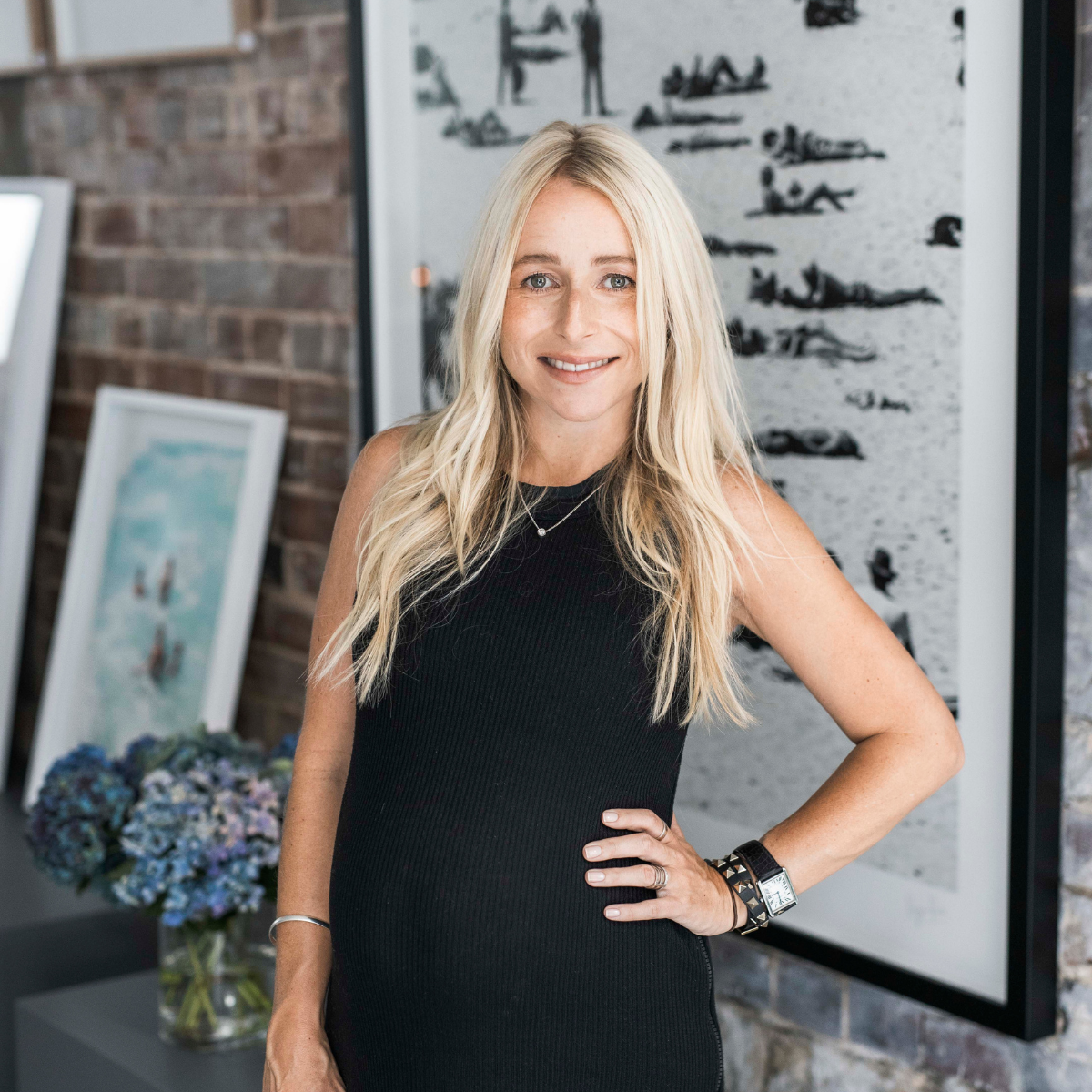 Please introduce yourself and where we are today…


My name is Poppie Pack and we are here in my photographic gallery and
studio in Paddington, Sydney.
Congratulations on the opening of your beautiful new boutique! Has this been a long time coming for Poppie Pack Creative?


The idea of a gallery/studio has always excited me and it feels amazing
to have found this space, to give my artwork a physical presence. It's a
wonderful change of pace to be talking to customers about the pieces in the gallery, instead of describing prints and frames to them over email or
Instagram! My photographs aren't your typical pixel perfect scenes printed on metallic stock, there's a realism to them – they have elements of a bygone era, playing on nostalgia, with hazy, warm horizons and a film-like grain. I want people to come in, absorb the photographs, look for people they might know on the beach, reminisce about their travels, and perhaps connect with a piece that they are then able to take home with them.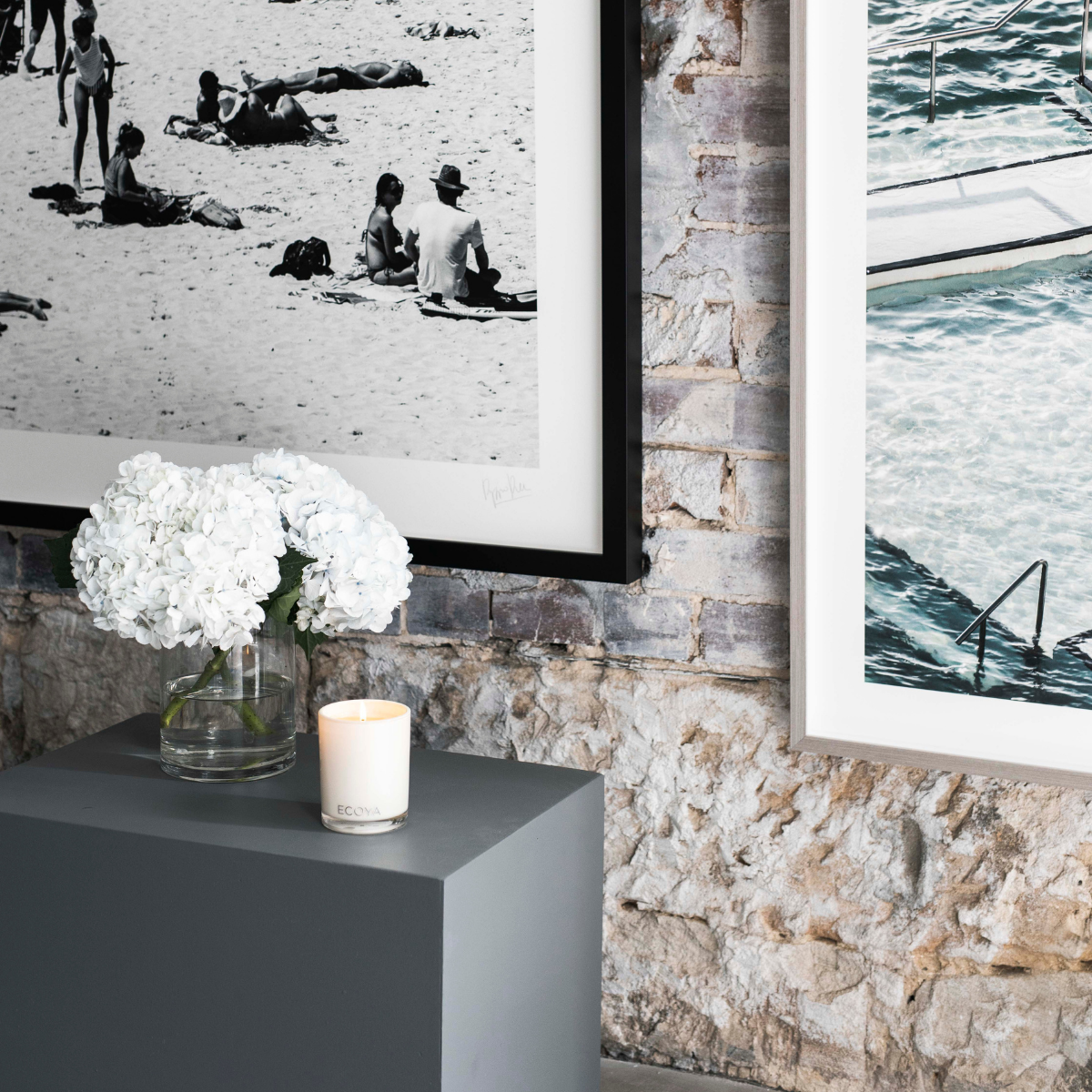 We ADORE your work, was this always your career path / passion?


I have always worked as a Designer professionally, but can definitely
say that photography is my passion. I lived in Bondi and Tamarama for a good three years, where I would wake up before sunrise, walk to the beach and take photos along the coast before going to work everyday. All my spare time was spent editing photos and procuring a style that was different to other photographer's work. Moving to Sydney when I was 28 created a whole new canvas for what work could be for me. I've had incredible professional experience in Australia, and been lucky enough to work with outrageously inspirational people. I'm a true believer in 'do what you have to do, until you can do what you want to do', which is where I am now, in William Street, in my beautiful store, surrounded by these photographs.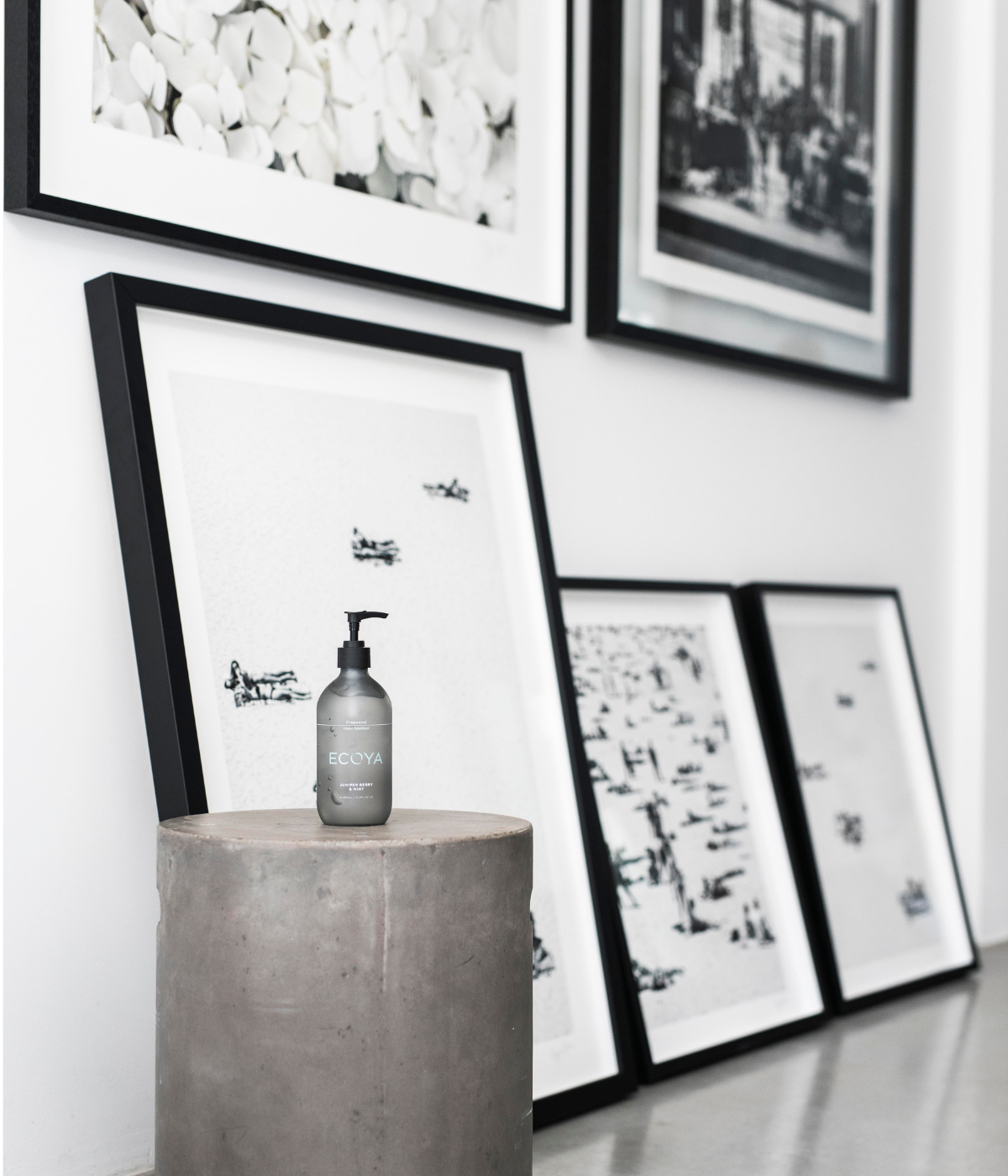 Among your works, do you have a favourite?


Being a designer has always made me drawn to graphic artwork. At the
moment I love Bronte Pool Cooler which is a scene from the pool at Bronte Beach with delicious textures and detail, and the Palm Series which features a palm from Avalon, one from Bondi and one from Waikiki – three of my favourite places to visit.

What artworks have you got hanging in your home?


I'm a big fan of nostalgia in all forms, and artwork you choose for your
home should have a personal connection. I have The Blue Room in our living room, it was shot in Udaipur, Rajasthan, when we visited India a couple of years ago for my partner's cousin's wedding. We have Salty in our bedroom, which is a lone surfer on Wategos Beach – shot in Byron Bay, our go-to holiday destination in Australia. We are currently renovating to make space for our baby girl arriving in May, and I am putting a large Bods of Bondi in the hallway on the way to her bedroom, so she can be near the beach as she sleeps.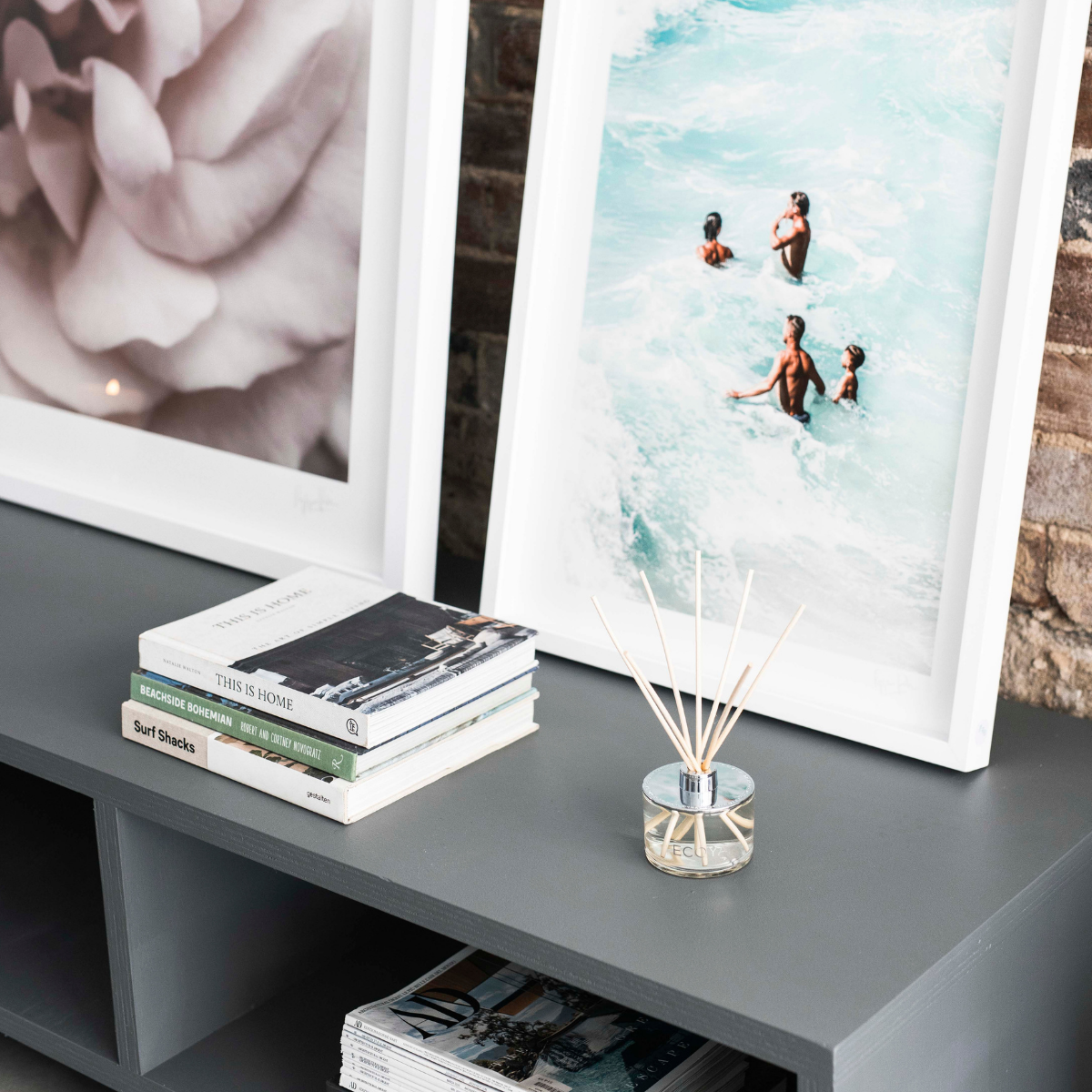 How would you describe your interior style?


My mum is a very talented interior designer, so I've been lucky enough
to have her influence and fine-tune my style. Although largely contemporary, I love both modern and mid-century pieces, and have a bohemian-like penchant for plants. We have a gigantic Bird of Paradise in our living room that is nearly 4 meters high – it's going to have to move to the courtyard soon, which in itself is a beautiful urban jungle we have cultivated over the last few years, with overflowing bougainvillea, it's amazing for entertaining.


Are you a collector of any specific homewares and what inspires you about those items?


We are on a real art binge at the moment! I feel really lucky to live in
Australia with such amazing emerging contemporary artists. We have a huge Ash Holmes in our house which I adore. We (my fiancé and I) are in the process of turning the space above the boutique into our office, which I recently bought a Claire Kirkup piece for. It has big pink splashes and perfectly composed smears of paint, it brings such good energy to a place of work!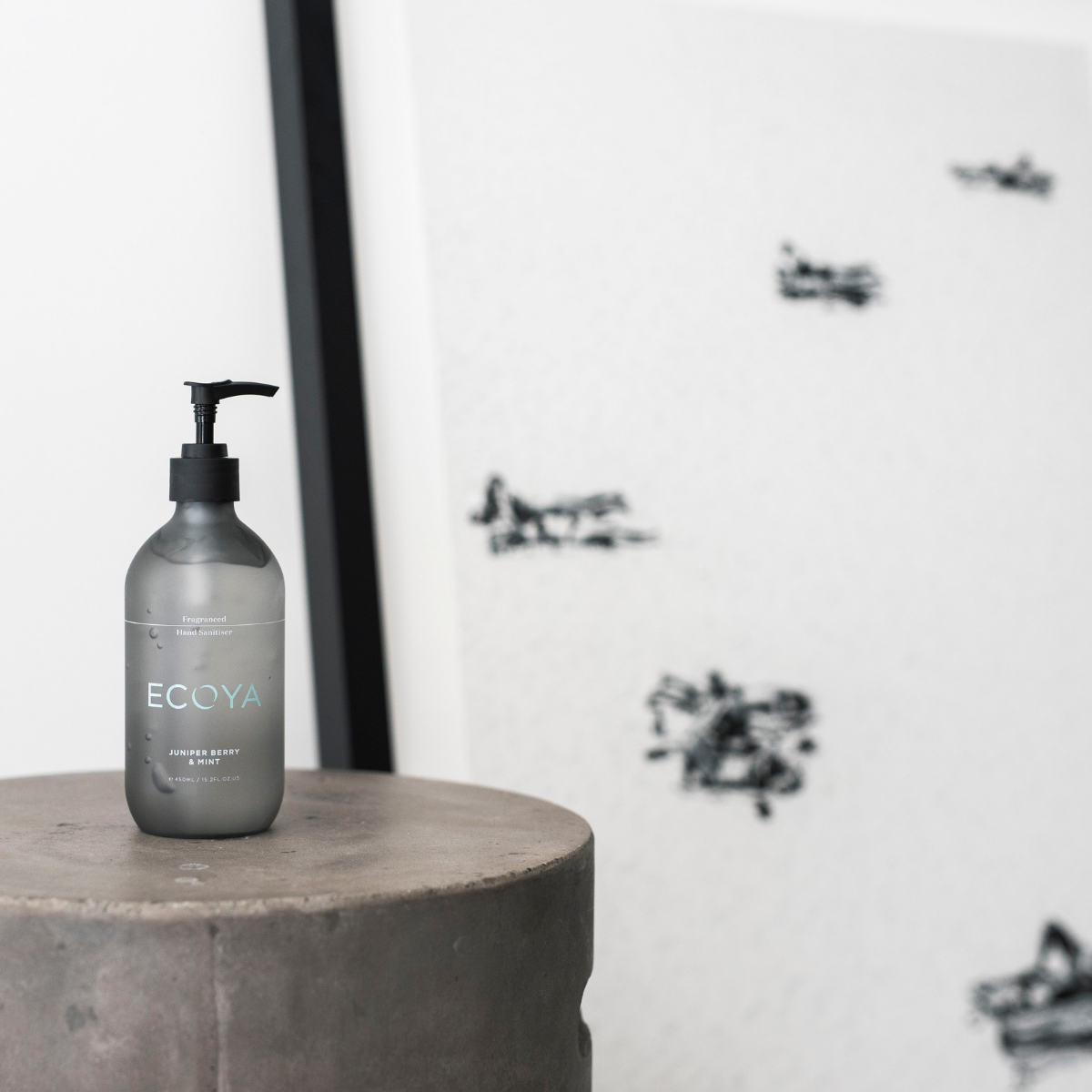 What would be your one home / interior indulgence, if money was no
object?


Flowers, flowers and more flowers! My parents always had the most
beautiful flowers at home, and it's something that definitely brushed off on
me. I love the smell of lilies in the kitchen, and gardenia or daphne in the
bedroom. At the moment I have both blue and green hydrangeas in the shop. Flowers to me are as much an experience as they are a decoration.

Can you share with us your favourite ECOYA products?


I am obsessed with
Juniper Berry and Mint
– I have the
sanitizer
at the
entrance to my boutique and it's the most divine scent to have float through every time someone comes in. Ecoya have absolutely nailed the sanitizer, it has to be the first one that has literally zero alcohol smell to it. I use the
surface spray
in the same fragrance for my kitchen at home, even my partner loves it – I catch him using it at any opportunity he gets :)

-


Thank you so much Poppie,
Love the ECOYA team x