Jordan Rondel, culinary goddess and founder of the beloved Auckland cakery, The Caker,
created a limited edition cake exclusively for ECOYA, inspired by
our Celebration Collection fragrance.


Missed out on our exclusive The Caker x ECOYA Celebration Cake?
You can now make the delicious Celebration cake at home.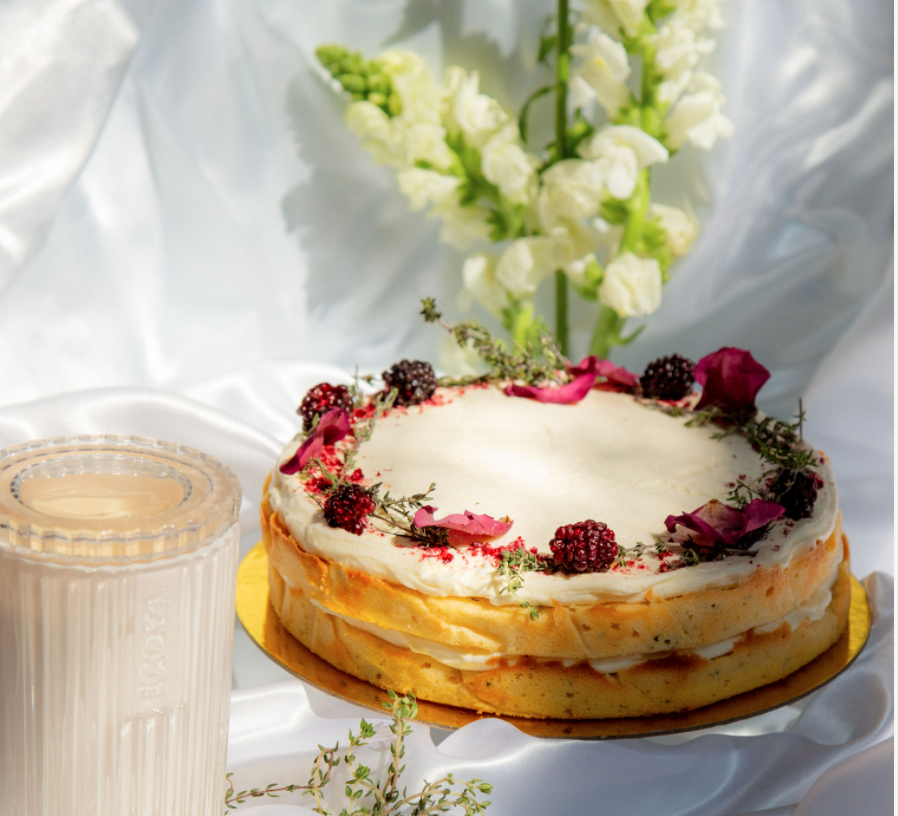 The Caker X ECOYA: Lemon, Vanilla Bean & Thyme Cake Recipe
Ingredients:

Cake
200g butter, at room temperature
200g caster sugar
2 tsp finely chopped thyme leaves
Contents of half a vanilla bean, scraped or 1tsp vanilla paste Zest and juice of 2 lemons
4 free range eggs, at room temperature
150g ground almonds
100g white all-purpose flour
Pinch of sea salt


Icing
150g butter, at room temperature
220g icing sugar
100g cream cheese (not light, or spreadable), at room temperature Contents of half a vanilla bean, scraped or 1tsp vanilla paste

Decorations
7-8 sprigs of fresh thyme
Blackberries, freeze-dried or fresh
Rose petals, dried or plucked from a spray-free rose




Method:



Set your oven to 170 degrees celsius.


Line two 9" tins with baking paper.


Crack your eggs into a clear jug and check for shells and measure out your dry ingredients.


In the bowl of a stand mixer, cream your butter, sugar, lemon zest, vanilla and thyme until pale and fluffy.
Add in your eggs one at a time, allowing each egg to fully incorporate before adding the next. Fold in half of your dry ingredients, followed by your lemon juice, followed by the remainder of your dries.


Spread half the mixture into each tin and bake for around 20-25 minutes, or until lightly golden, springy and a sharp knife inserted comes out mostly clean.


Once baked, leave to cool for 10 minutes in their tins, before turning onto a wire rack to cool fully.


Meanwhile make the icing. In the bowl of your stand mixer, cream your butter, vanilla and icing sugar on medium speed until pale and fluffy. Scrape down the bowl and start your mixer again. Add the cream cheese teaspoon by teaspoon and continue beating until the icing is completely smooth.

When your cakes are fully cooled, spread a thin layer of icing onto your first cake layer. Lay the other layer on top of this and spread a thicker layer of icing on top. Decorate the edges of the iced cake with fresh thyme sprigs, blackberries and rose petals.