Jordan Rondel, culinary goddess and founder of the beloved Auckland cakery, The Caker, has created a limited edition cake, exclusively for ECOYA and inspired by our Celebration Collection fragrance.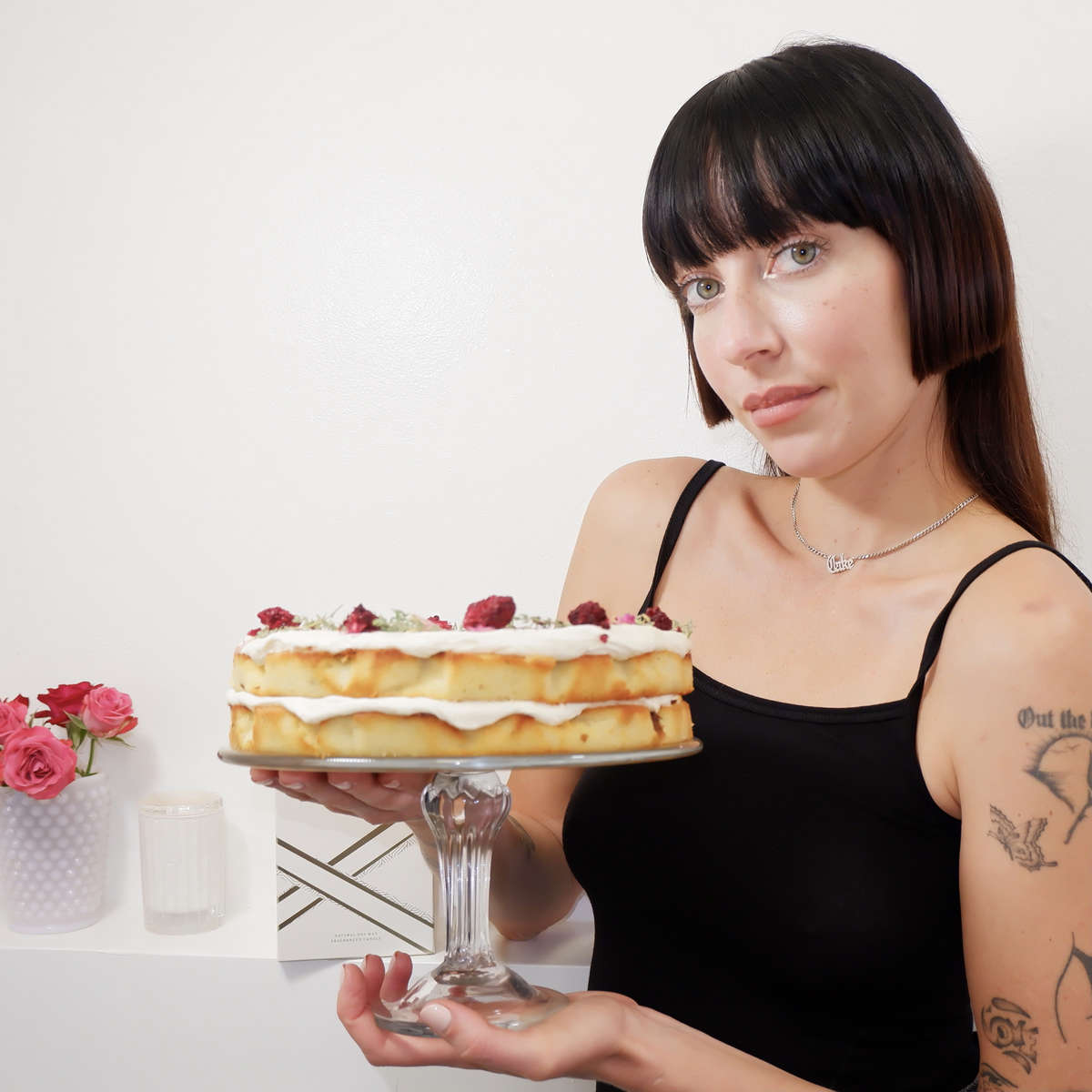 Introducing the 'Lemon, Thyme & Vanilla Bean' Celebration Cake by The Caker x ECOYA
If you're in Auckland, New Zealand, or would like to send them a special surprise, you can order online from The Caker by
clicking here
, and receive a complimentary Celebration by ECOYA candle with your cake!
Each candle will arrive lovingly gift wrapped in our black & white deco print. Limited numbers available.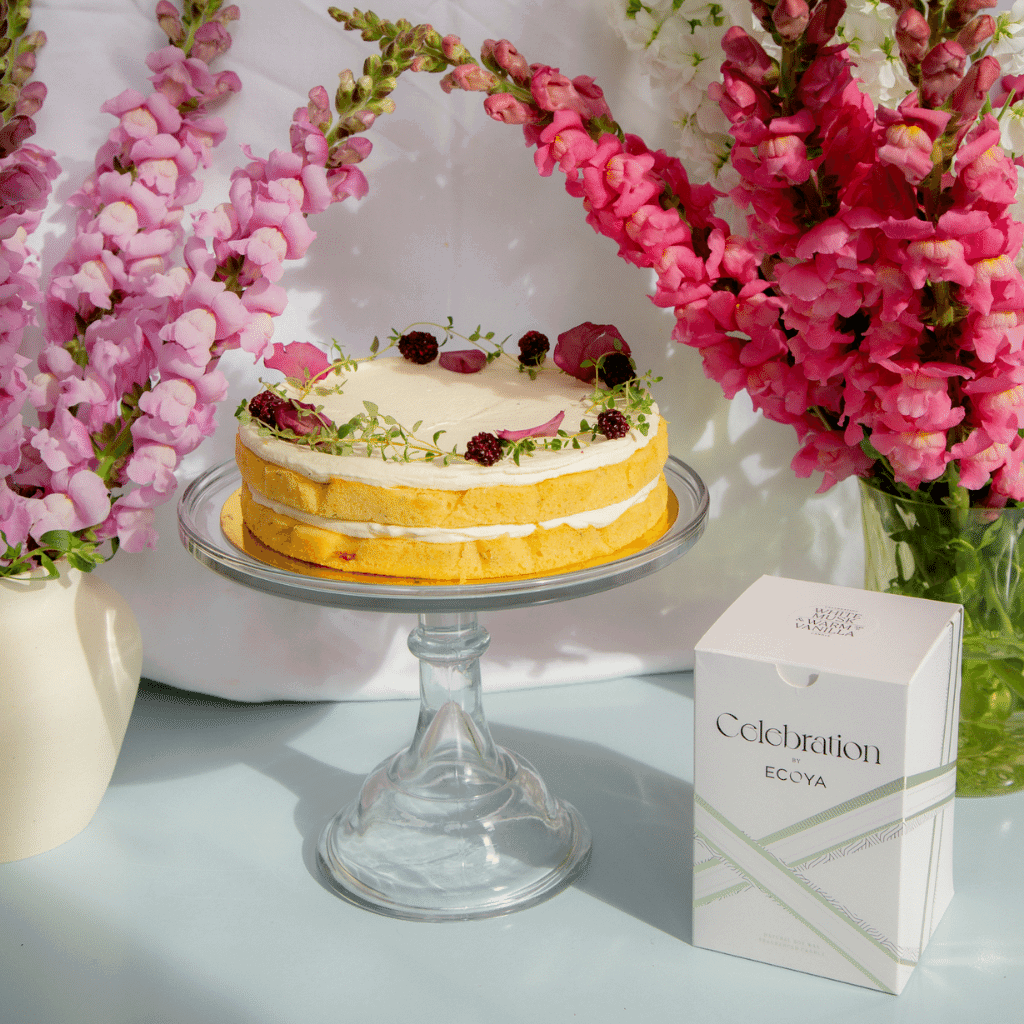 "The fragrance of this collection is White Musk & Warm Vanilla and I had the honour od developing a cake flavour inspired by the scent. I placed burning candles around me and came up with something delicare, fresh and velvety - Lemon, Thyme and Vanilla Bean cake with fluffy white vanilla cream cheese icing, topped with fresh thyme, rose petals and freeze-dried blackberries."

- Jordan Rondel