ECOYA Laundry Introduces… Fragranced Linen Spray

Our new delicate Fragranced Linen Spray is made in New Zealand from a plant-derived formulation that is palm oil free, cruelty free and has no nasties!
When we say "nasties", we mean we do not use phosphate, chlorine, ammonia, parabens, phthalates, artificial colours, or petroleum in our products.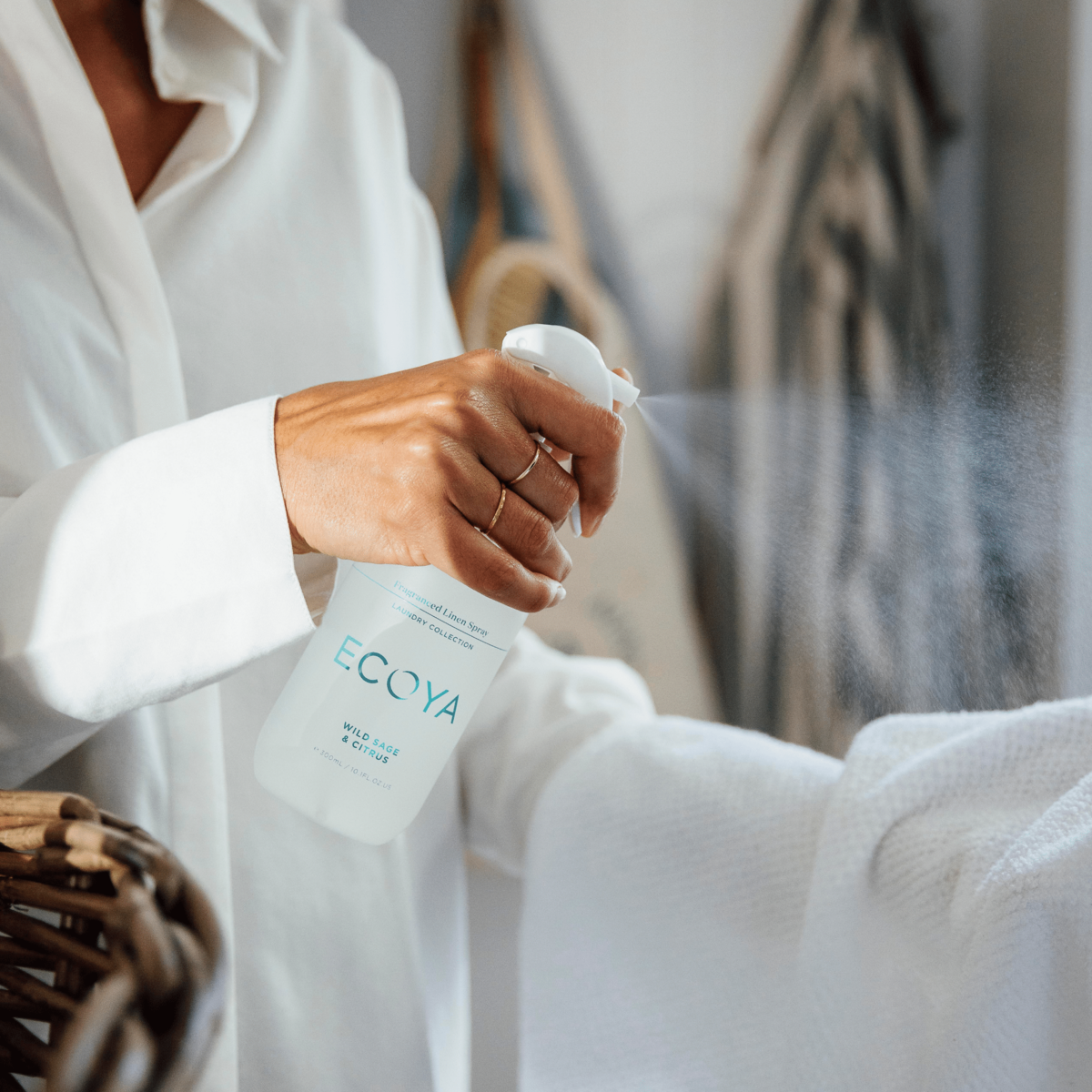 Designed to be used on your freshly laundered linen, or to refresh between washes, spray a fine mist of the Fragranced Linen Spray before ironing, spritz on your bed, fabrics and towelling to add a little extra luxury to your linens.
Designed to be used in conjunction with the ECOYA Laundry Liquid and Fragranced Dryer Balls.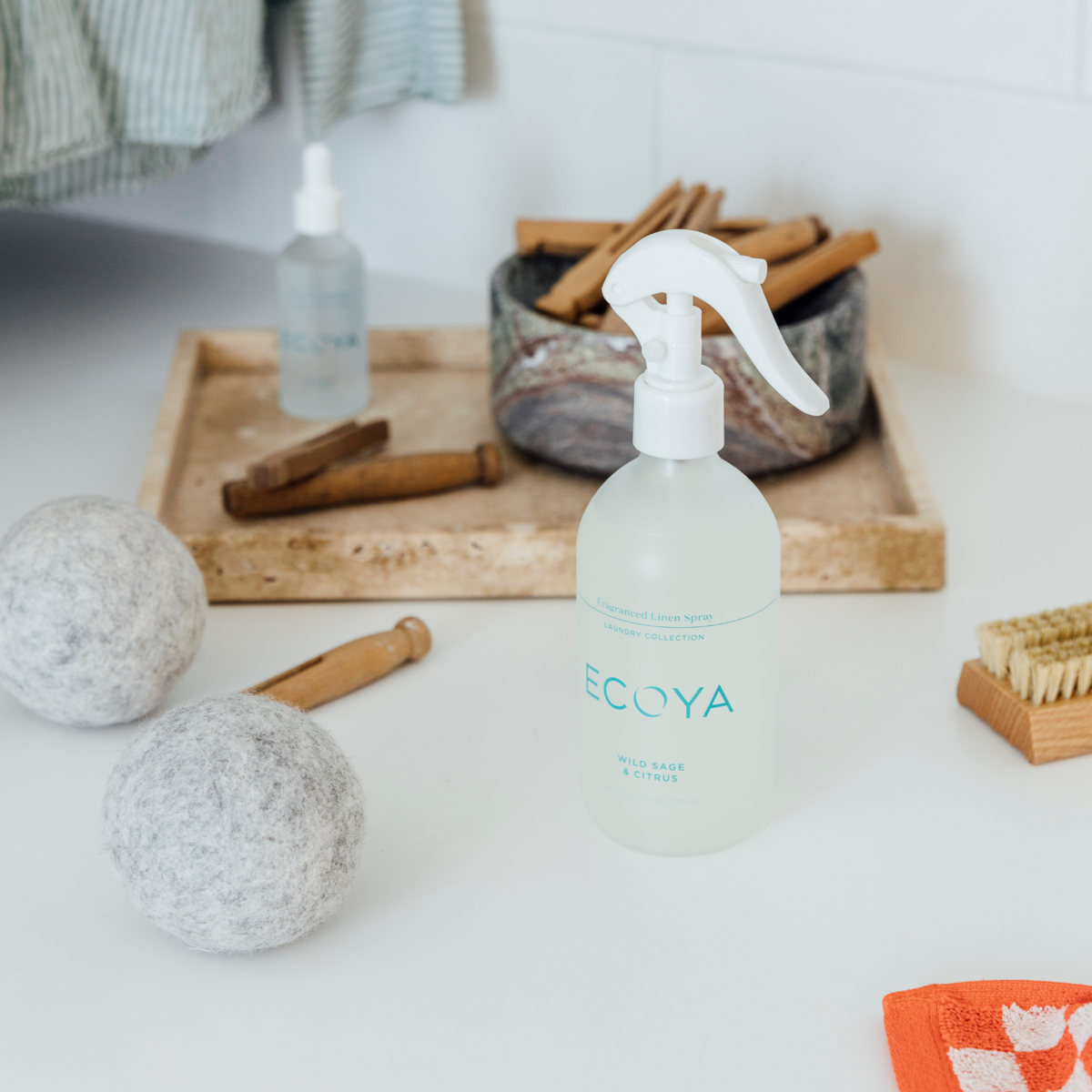 What else you need to know...
Spritz your linens from approximately 20cm away
Keeps your linen soft with a water based formulation
Layer the Wild Sage & Citrus fragrance to achieve the most decadent result for your linens