Holiday: Sandalwood & Amber Luxe Body Gift Set
Sophisticated and spicy featuring ginger, lime and mandarin atop violet and rose with a heady base of sandalwood, musk and amber.
A luxurious and nourishing body duo that leaves your skin with beautiful and long-lasting fragrance. The Sandalwood & Amber Hand & Body Wash and Lotion is perfectly packaged in a striking orange travel pouch, a special gift for the summer season. This set includes a 450mL Hand & Body Wash and a 450mL Hand & Body Lotion in a transparent travel pouch.
Fragrance notes:
Top: Bergamot, citrus, verbena, ginger.
Middle: Floral, jasmine, rosewood, carnation, anise
Base: Cedarwood, wood, musk, cinnamon
We offer free shipping on orders over $100 or a $12.99 flat rate on all other orders for both New Zealand & Australia.
All New Zealand orders are dispatched from the ECOYA warehouse in Auckland via PostHaste. 
Delivery made between 9am-5pm Monday – Friday.Deliveries to the Auckland region within 1-3 business days after your order is placed.North Island delivered within 2-4 business days after order is placed.South Island delivered within 3-7 business days after your order is placed.
*Some rural deliveries may take longer.
Please note we do not deliver to parcel lockers or PO boxes.
ingredient breakdown
A look at what we're made of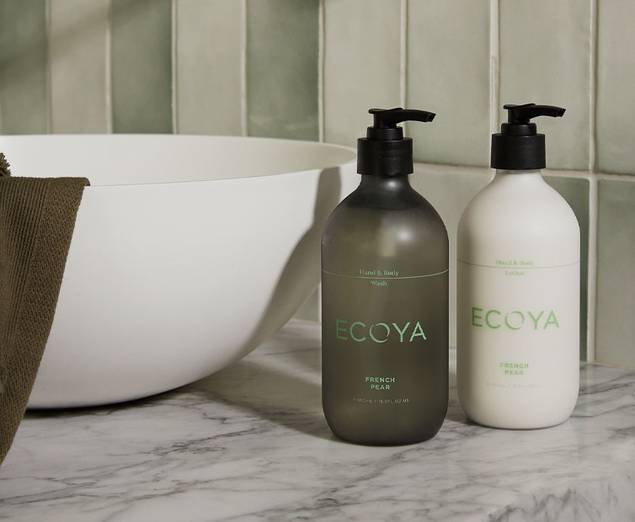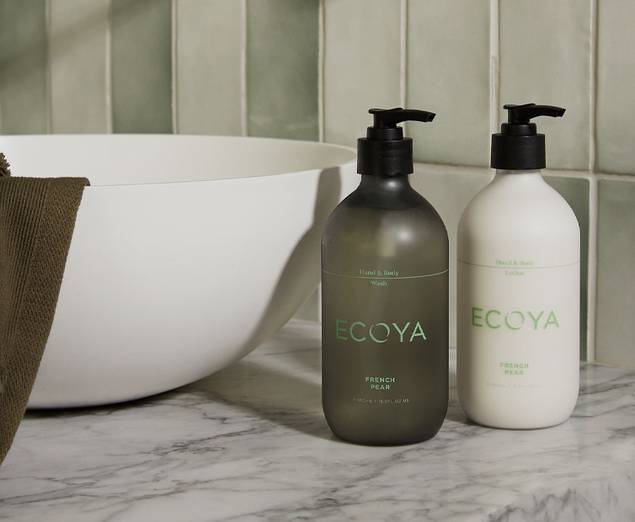 Your burning questions
The ECOYA Bodycare range is designed to be safe on all skin types and is free from parabens, sulphates, propylene glycol, silicone and artificial colours. However, if you have sensitive skin we recommend patch testing before use.
Most of ECOYA Bodycare products contain almond, macadamia and other nut oils. The extraction method for these ingredients removes allergy-causing proteins, but we cannot guarantee that all of the residues are removed. Therefore, if you have gluten intolerance, wheat allergies, nut or soy allergies we recommend that you patch test first or consult with your medical practitioner before using any of our products and refer to the ingredients list.
@ecoya
Show us your favourite #ecoyamoment