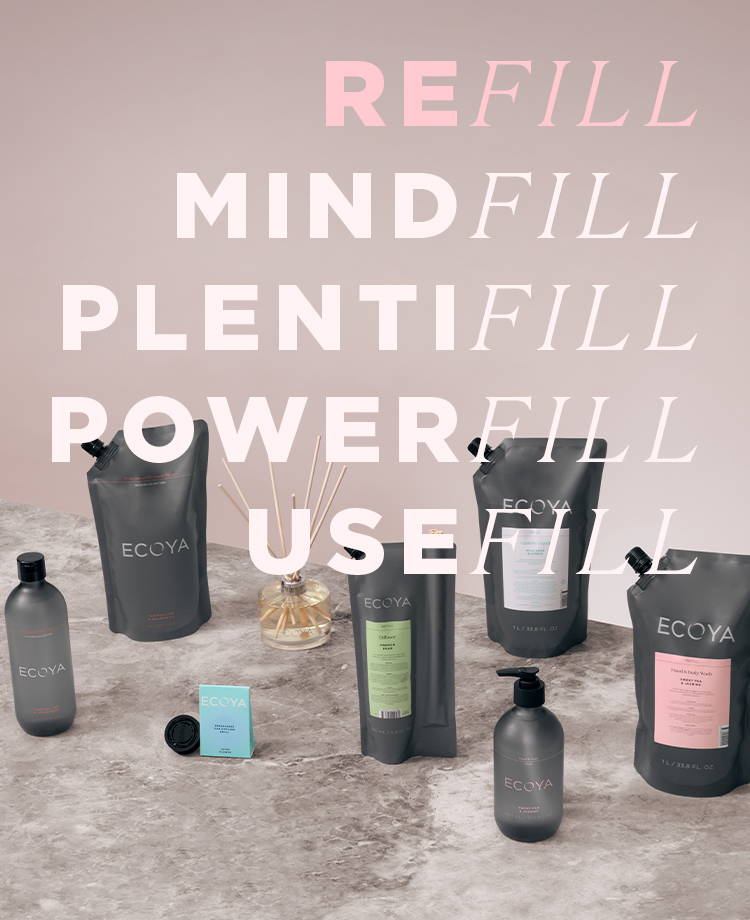 Refilling is a resource-fill, use-fill way to responsibly replenish fragrance in your home and car. 
Our Refills Collection is here so you can fill, refill and save. 
Never run out of your ECOYA Diffuser, Car Diffuser, Hand & Body Wash, Dish Liquid and laundry Liquid, and always have your favourite fragrance on repeat. 
You can now replenish your favourite ECOYA fragrance with our refills and never run out of your favourite fragrance.
Fill, refill and save and do good by your wallet and the planet.